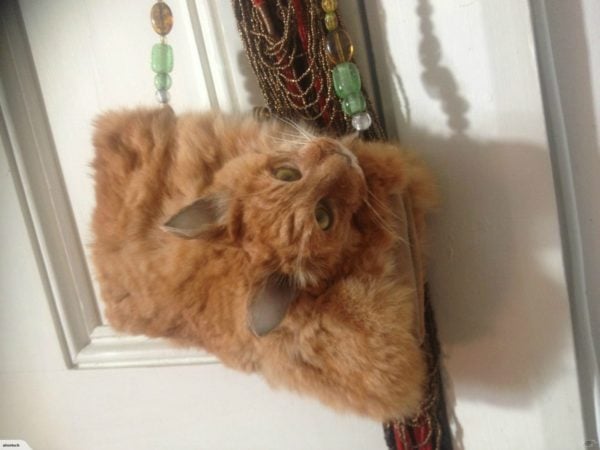 Warning: contains some confronting images for animal lovers.
Meet Tom.
Once a feral cat roaming around New Zealand, he's now the main feature of a handbag causing outrage on the internet. Even better? He could be yours – for around $1355.
But don't worry – it's all quite legal.
The transformation came from Christchurch taxidermist Claire Hobbs, who created and listed the "one off glamour purse" on New Zealand-based selling website Trade Me.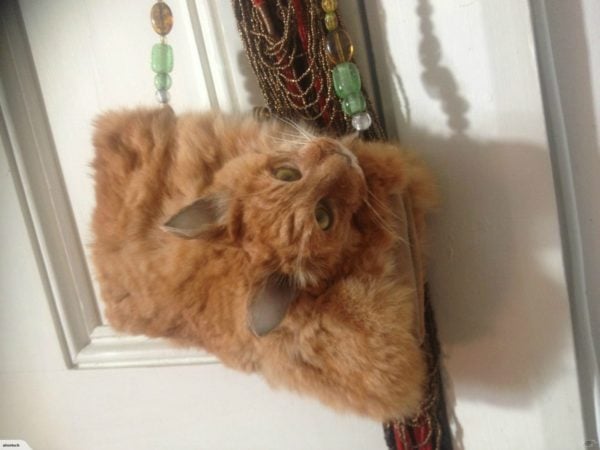 Image: Trade Me/alientech
"A very stylish handbag ...for the girl that has everything, a one off purse that will grab attention whereever you go," reads the item description.
"This handbag will last for years and years as long as it is looked after. The purse strap is easily changed to suit your taste.
And perhaps most crucially...
"This is not for the faint hearted... no animals were killed or hurt to create this piece"