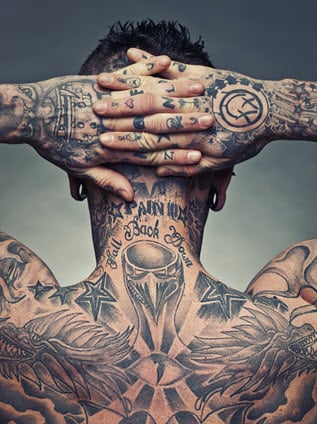 When you think of a tattoo artist, you might picture a tough-as-nails guy with a whole lot of attitude and very little time for helping strangers.
But  Jason Ward, a tattooist at Muscle And Ink Tattoo in Hamilton, New Zealand, challenges that stereotype.
Because every Friday, a woman with down syndrome called Suzie Barry comes into his parlour clutching a sheet of stick-on tattoos — and Jason drops what he's doing to tenderly apply one for her.
He treats Suzie like his paying client — sitting her down at the tattooist's table, donning gloves, and stencilling in her skin — but he never charges her for his time, the Daily Mail reports.
Suzie then heads back to her vocational day facility and shows off her temporary tattoo to her friends, according to the Daily Mail.