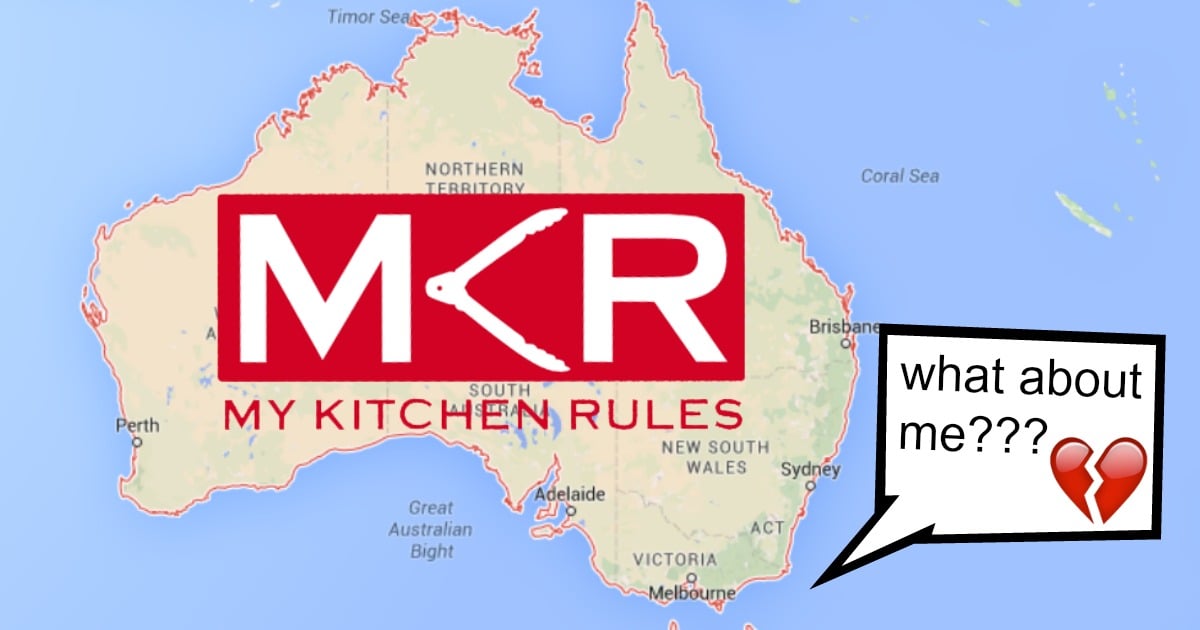 I have a quick question for My Kitchen Rules:
What about Tasmania?!
Remember that little triangle-shaped piece of land south of Victoria? Does that ring any bells? Because with a total of 18 teams handpicked from around Australia, poor lil' Tassie has been left out YET. AGAIN.
Seriously – did they forget Tasmania was a state and therefore an integral part of our great country, or did they just think none of us would notice its absence from your lengthy lineup of contestants?
Watch the below snippet to see what's in store this week. Post continues after video…
Because despite all of the furore and scandal about poorly cooked meats and mediocre desserts, the people noticed, guys. Oh, did they notice.
There's no better way to put it: The Tasmanians are not happy. I'm seeing a lot of capitalisation, a few swear words and more than a few exclamation marks.