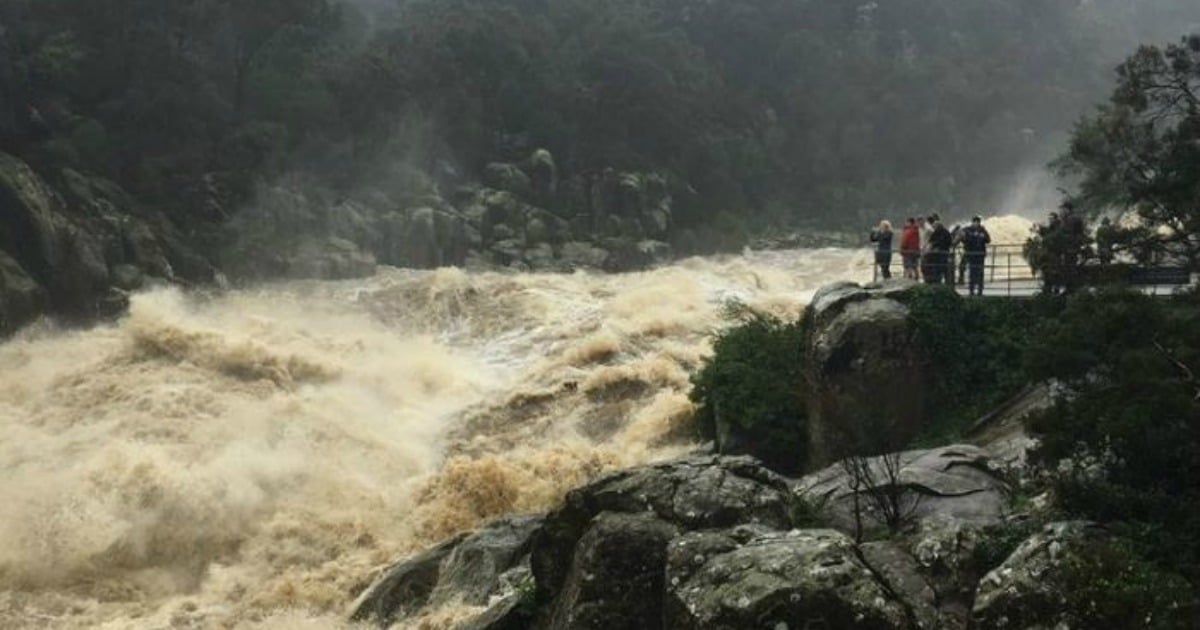 Tasmania's second largest city, Launceston, is on high alert as floodwaters approach and residents evacuate low-lying areas.
Major northern river systems have risen from record rain after a deadly deluge that has battered three states.
About 3,000 residents and 800 businesses have been advised to evacuate in the low-lying Launceston suburb of Invermay.
Police are also pleading with Tasmanians to be careful around floodwaters as the search continues for two missing men.
An elderly man is still missing from Ouse in the south, and the search continues for a man whose car was swept away by rising floodwaters at Evandale in the north.
A woman who was in the same car was rescued — one of 100 rescues in flood-affected zones. Of the rescues, 20 people were winched to safety by helicopter.
Earlier police recovered the body of 75-year-old Mary Alford from her home at Latrobe in the state's north-west.
Her husband lost contact with her before being rescued off the roof of their property yesterday morning.
A flood evacuation centre has been set up at the Silverdome at Prospect and at the University of Tasmania at Newnham.
The Launceston Flood Authority is confident new flood levees finished last year will protect the city.
"We have constructed them to a one-in-200-year flood level; the predicted level from this flood is somewhere between the one-in-50, or one-in-100," general manager Andrew Fullard said.
"The Bureau of Meteorology has predicted the flood peak at 8:00am tomorrow [Wednesday] morning with a high tide at about 4:00am as well which will impact the levels."
Mhairi Revie from the SES said people should not be complacent.
"The levees are still levees and levees can fail," she said.
A flood siren at Invermay would sound if residents were in immediate danger.
"If they do hear the siren, absolutely that is time to leave and that will only occur with a decision that we want them to leave now and at that point we'll be doing other public information," she said.
At Longford, just to the south of Launceston, residents are being told to consider leaving as a precaution as the threat from floodwaters fed by the South Esk River continues to grow.
Damage bill expected in the millions
In most areas the damage bill is still being calculated with farmers in particular expected to be hit hard.
Thousands of head of stock across the state have been lost and Premier Will Hodgman said the cost was expected to keep rising.
"There is no doubt that there will be an extraordinary cost and it is catastrophic," he said.