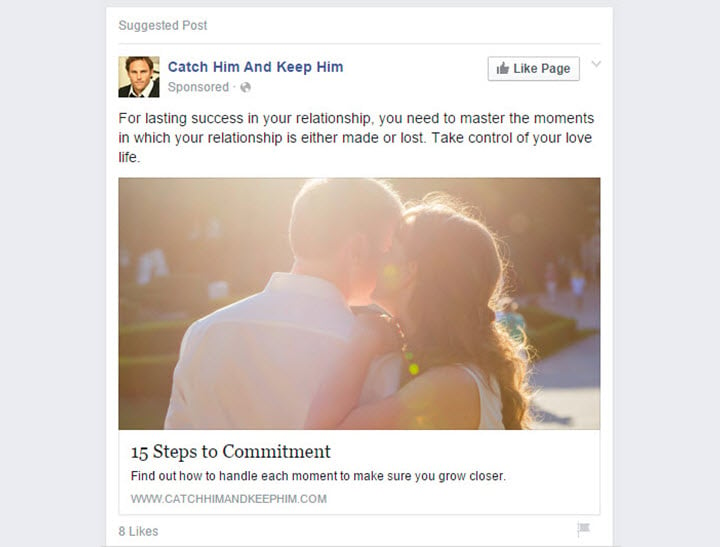 Thanks social media, thanks.
Social media isn't always a nice place.
Sometimes, it's because of evil keyboard warrior trolls. Other times, it's because of the perfect life that someone close to you seems to have.
And sometimes, it's because it hits you with "suggested posts" that are so bloody insulting you find yourself immediately clicking to try and work out how the hell this depressing suggestion happened on your news feed.
Or because against your better judgement, you're slightly interested in finding out more.
Like, how do I catch AND keep a man? Thank goodness I had this helpful post to tell me:
Of course, I learned a lot!
Like that if I was serious about catching (and keeping) a man, I simply had to make one easy payment to self-professed "man expert" Christian Carter of $37.97 for his ebook and audio.
Sadly, as I don't have a sugar daddy funding my very existence, I of course couldn't afford this (oh, sweet irony!).
I guess I'll never know how to tell if he's a player and what to do about it.
Nonetheless, this very specific use of Facebook's targeted ads did draw my attention to other such advertisements that are directed at me because of my perceived gender, relationship status, interests.
Like this helpful nugget that came to me on Instagram: