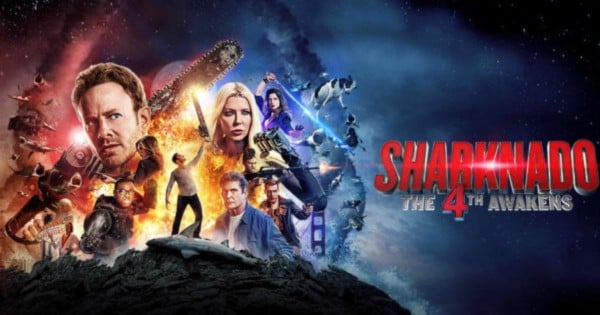 Well, this escalated quickly.
Promoting the latest instalment in the Sharknado movie series must be a very run-of-the-mill experience for Tara Reid by now. The American Pie star is currently doing the rounds for the FOURTH movie in the series, because apparently one movie about a monstrous freak storm that hurls sharks at people wasn't enough.
But the actress had a curveball thrown at her when she sat down for an interview on Friday with Jenny McCarthy for her SiriusXM radio show – and the tension soon erupted into a fierce fight to rival the commotion of, oh, a tornado that hurls sharks at people?
For a taste of shark-storm carnage, watch the trailer for Sharknado 4 here. Post continues after video.
The SHARKS are about to win BIG in #Sharknado4. Hitting @Syfy on July 31. #The4thAwakens????????????⭐️ https://t.co/hHt6P6XtXt

— Sharknado (@SharknadoSyfy) June 1, 2016