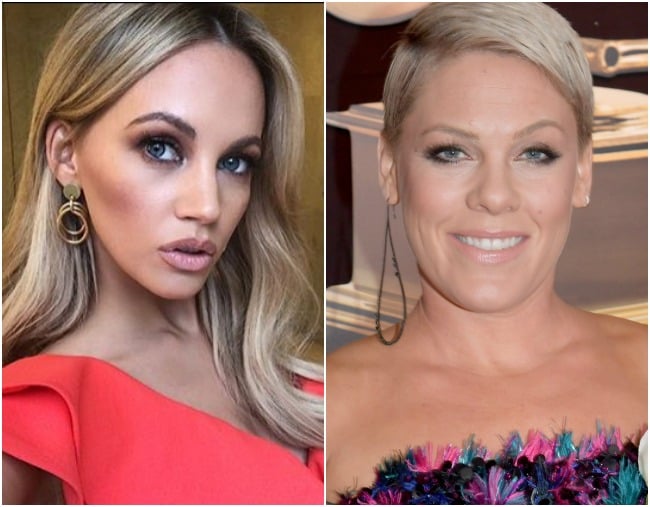 1. Samantha Jade has Pink's back following concert cancellations.

Pink fans have shared mixed reactions following the singer's postponement of a third Sydney concert today, with many taking to social media to voice their frustrations.
The pop star postponed Friday night's performance of her Beautiful Trauma world tour, but performed on Saturday.
She was admitted to St Vincent's Hospital on Sunday night with dehydration, and was readmitted and diagnosed with a gastric virus on Monday.
Fellow singer, Samantha Jade, has come out backing Pink, telling Yahoo!Be, that anyone can be struck down by illness at anytime, including musicians on the road.
"You can't help when you're sick. You can't. There's nothing you can really do about it," she said.
Samantha, who will soon hit the road on her The Best Of My Love tour, said nothing is guaranteed, but she is taking vitamins, working out and "trying to be as healthy as I can be" to lessen her chances of getting sick during her own tour.
2. Why Lindy Klim is keeping her ex-husband's name. (For now, anyway.)