There are five Australian orphans living overseas right now.
They are aged 14, 12, 11, 10 and 5. Sometime in the last fortnight their 31 year old mother died. Their father died last year.
One of those orphans has an eight-week old baby, and at age 14 is already a widow.
They are now stranded in a war-torn foreign country but these orphans aren't being inundated with an outpouring of public sympathy.
Instead, these children are feared.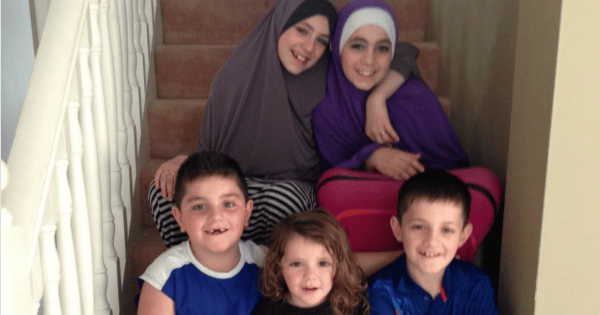 Their father was Khaled Sharrouf, an Australian Islamic State fighter who is understood to have been killed in Iraq last year. Their mother, Tara Nettleton, left Australia for Syria with her kids in tow two years ago.
They are caught in an ISIS-stronghold in Syria.
These children have made the news many times in recent years because of their parents' choice to join ISIS.
One of them was the seven year old boy photographed holding the severed head of a man, an image his father tweeted in August 2004.
Their maternal grandmother, Karen Nettleton, has pleaded publicly for help many times. Having now learned of her daughter's death she is desperate and wants her grandchildren home more than ever.
"She's very upset that the knowledge has become public but is vitally concerned for the welfare of the children, including her great grandchild who is two months old," her lawyer Charles Waterstreet told the Guardian Australia.
"They have no protection in Syria where they are, and implore the Australian government to assist in protecting them. At the moment they're unable to go outside, they have no one to protect them, and the streets are very dangerous places. People are literally falling down in the streets from starvation. We're trying to get them money but with no success. They all want to come home."
It's tempting to believe this scenario is complicated. That these children have been exposed to the kind of evil we don't want in Australia. That, by virtue of their parents' decision to join ISIS they are no welcome here.  That is irrelevant.
These five children and eight week old baby are Australian citizens and their citizenship cannot be revoked readily. Even if their parents had their citizenship revoked, an extreme but possible measure, the fact both their parents have now died makes that almost impossible. The government cannot revoke a person's citizenship if it would leave that person stateless.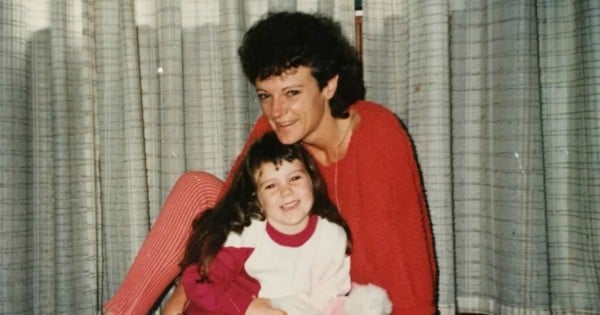 These children are ours. They have been exposed to horrors you wouldn't wish upon anyone, let alone a child. They are victims.
Earlier today the immigration minister Peter Dutton told Ray Hadley on 2GB  that he couldn't confirm the death of Tara Nettleton but said "if there's an Australian citizen of any age, and most definitely children, regardless of circumstance, we will provide consular assistance".
Debate around immigration to Australia has raged fiercely in recent weeks and months. We argue about who we should and shouldn't let in, whose entry visas should be denied, and about the fate of asylum seekers desperate for our help.
Watch: Mamamia Associate Editor, Georgina Dent on #Let Them Stay. Post Continues after video.
We slam the book shut on illegal arrivals – babies and children included – and even in the face of considerable public pressure, our leaders remain resolute. When it comes to protecting our borders Australia will take no prisoners.
Against that backdrop it's easy to fall into the trap of believing that we can insulate ourselves from danger. That if we are tough enough to close our borders then we will avoid all manner of trouble.
It's an entirely false sense of security. The truth is, we have our own home-grown problems right here in Australia.
For every musician or athlete with a violent past whom we deny entry, we have many men with their own predilection for violence living among us.
For every overseas performer who seeks a platform in Australia to educate men on 'legally raping' women, we have an audience ready to listen.
For every potential terrorist who might attempt entry to Australia, we have our own disengaged citizens right here.
Denying these realities does us no favours. It warps our perspective and prevents us from addressing our own problems.
The children of Khaled Sharrouf and Tara Nettleton are Australian. They belong to us. We can vehemently disagree with their parents' decision to expose their children to the war that they have, but we can't deny they are Australian.
We can't deny that they are children, victims and now orphans.