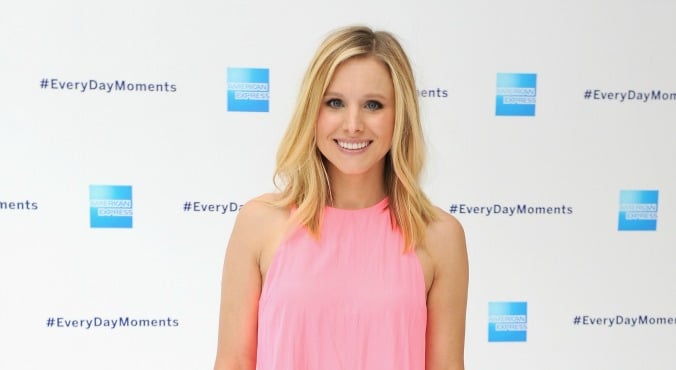 Author Tara Moss has taken an important stance against the publication of images of celebrity children saying she has been forced to file a formal complaint to the Press Council.
Moss, the mother of a five-year-old daughter, has written a compelling blog post about her support for the #NoKidsPolicy for paparazzi images and how her family has been affected.
She writes: "I have made a formal complaint to the Press Council in the hope of having identifying images of my young daughter, which were taken by a stranger without our consent or knowledge, removed from or blurred in an article published in the media and still available online."
Moss's call for an adoption of the #NoKidsPolicy follows in the footsteps of Hollywood actors Kristen Bell, Halle Berry and Jennifer Garner who have championed the issue in the US for several years.
Moss says that her complaint stems back from 2014 when a photographer took images of her and her daughter at an airport while they were travelling. The Daily Mail published the paparazzi pics which clearly show Moss's daughter in August 2014.
She says that she has asked the publication to blur the images of her daughter's face, crop the photos or remove them but has been told it is not in their interest.
She says while she has no concern or complaint about the journalist herself nor the conduct of the photographer, she strongly disagrees with the images of her daughter – or any child of a public person – being taken without their parent's consent.
Tara Moss is asking the Australian media to throw their support behind her campaign. Image via Instagram.
Moss says she has "concerns" about the "wider issue" of selling unauthorised images of children, and also about the market for such images.
Moss writes that while the Privacy Act 1988 in Australia covers the use of 'images of children that would enable them to be identified – for example, in a school uniform, outside their house, or showing their name' she has been advised that in fact  there is no restriction on images of children taken in public places being sold and published.
"In other words you could have clearly identifiable photographs taken of your child or any child in your care – while they are leaving school, walking through an airport, playing on a beach, etc – by a stranger, and have those photographs sold for profit and published in the media, identifying your child by name, and perhaps even identifying their school or whereabouts, all without your consent or even your knowledge. I'm not talking about street scenes. I am not talking about anonymous photographs in public places."
She says that a small percentage of professionally employed photographers "actively stalk children" hiding out for hours or days in wait outside schools and homes.