He chased her in her car through the Gold Coast, reaching speeds up to 100km an hour. Stopped at traffic lights, he abused her and got out of his own car to bash at her windows. Eventually, he ran her off the road and her vehicle rolled down an embankment.
When strangers saw Lionel Patea trying to break through the upturned car's window, they thought he was attempting to free his ex-girlfriend – the mother of his child – 24-year-old Tara Brown. Instead, he grabbed a fire hydrant from the side of the road – weighing almost eight kilograms – and bashed her head in.
Brown suffered six facial and head fractures, as well as irreversible brain damage. She died in hospital the next day.
Now, Patea has pleaded guilty to her murder, been sentenced to life in prison; and he has written a letter to his victim's family.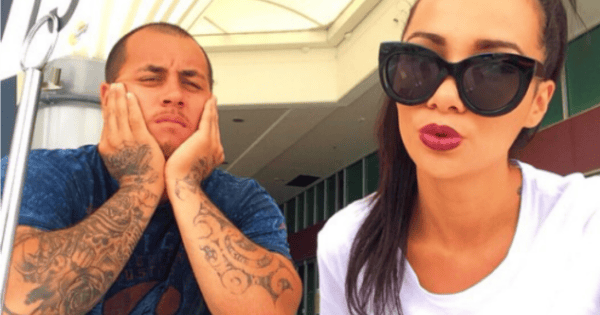 "The question that haunts us all - how such a tragedy like this could ever have even happened?" the letter reads.
"Unfortunately I don't have the answers and can't clarify it for myself either. I hope today in court gives everyone personally involved some sort of closure."
Throughout the investigation, Patea claimed he had no memory of the murder because he was self-medicating in the days beforehand, the Courier Mail reports.