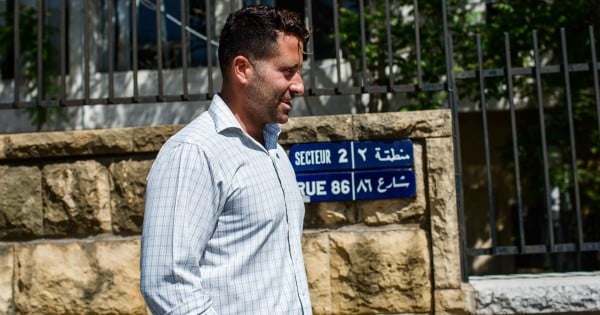 The future of the 60 Minutes crew being held in Beirut remains unclear after their case was adjourned yesterday.
The pictures are the first since the crew – which includes Tara Brown, Stephen Rice, Ben Williamson and David Ballment – and mother Sally Faulkner,were arrested 13 days ago.
Along with Faulkner, they are facing charges of kidnapping and being active members in a criminal gang. The maximum sentencing for the charges are three and 10 years respectively.
Tara Brown was seen in handcuffs, being escorted into a police car, looking exhausted and dishevelled.
But after an adjournment issued by the judge yesterday, they are set to spend at least another two nights in jail until their fates are determined.
The judge in the case, Rami Abdullah, said the adjournment was to allow for negotiations.
"It's not a custody case my friend. They are charged with kidnapping two kids. It's not a custody case at all," he said.
The case is set to go before the court again on Wednesday.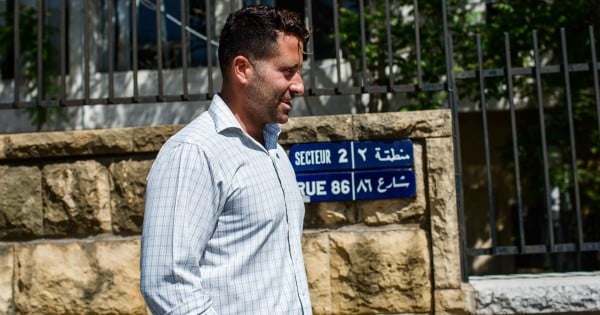 Ali Elamine appearing outside court. Source: Getty.
Speaking to journalists outside the court, the father at the centre of the failed Lebanon child recovery operation, Ali Elamine, 32, said he plans to "charge everyone involved", but conceded that his two children Lahela, 5, and Noah, 3, want to be with their mother.
Attributing their desire to the naivety of childhood, Elamine told reporters, "They're kids, they always want what they don't have. When you take kids to a toy store they want the whole store."