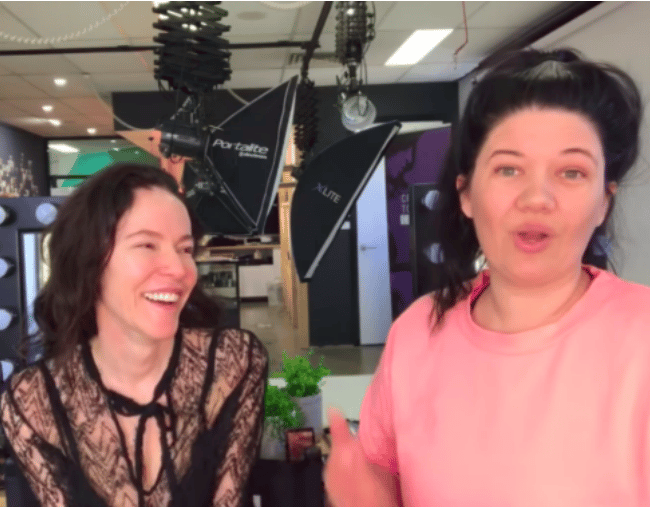 She's known by almost all of her 1,000,000 Facebook followers as the ultimate antithesis to your classic beauty blogger, and Tanya Hennessy certainly isn't forfeiting that reputation just yet.
In her latest video, the comedian and radio host does the makeup of Rae Morris, a makeup artist widely recognised as the most influential makeup artist working in Australia today, and one who was the makeup director for L'Oréal for 10 years.
You can imagine exactly how this went down.
There was, of course, the odd brush mistaken for something else, a complete disregard for how expensive Giorgio Armani foundation really is and the saturation of eyeliner all over the eyelid.
And it makes for brilliant watching.
It's videos like these that have launched Hennessy into the stratosphere of viral comedian, with the radio host increasing her profile from 2,000 followers on Facebook some two years ago, to boasting nearly 1,000,000 now.
In an interview with Mamamia this month, Hennessy says sometimes it's not easy trying to gauge exactly what kind of viral video will resonate with her followers.
"It's sometimes frustrating because you go, 'oh I reckon this will go OK,' and it doesn't, and then you release something random and people love it and you're like 'WHY'," she said.
You can follow Tanya Hennessy on Facebook here, on Instagram here, on Twitter here, and find her Youtube channel here.