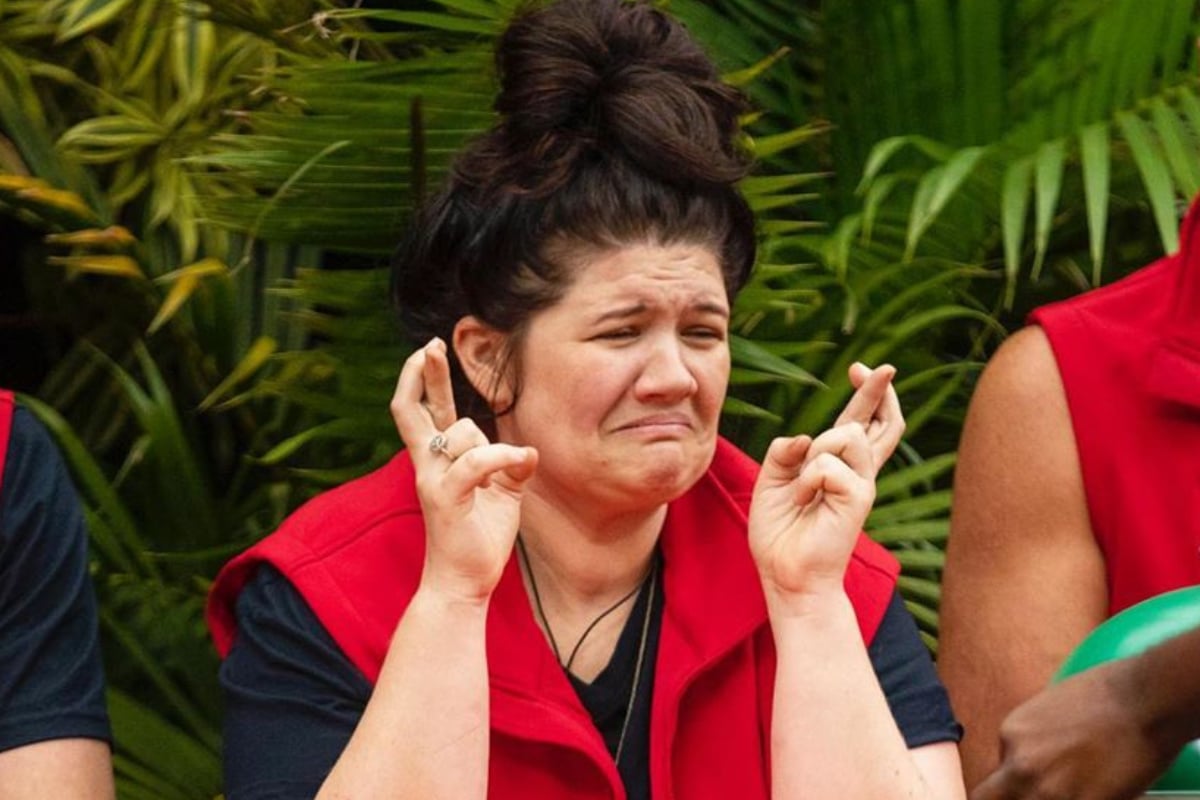 The first thing Tanya Hennessy did when she left the set of I'm A Celebrity was drink "a lot of alcohol".
"I drank pina coladas by the pool and watched a warthog touch itself. It was great," the comedian laughs.
The social media phenomenon has spent the last three weeks in the South African jungle, deprived of life's luxuries, before being the sixth celebrity eliminated.
Hennessy told Mamamia she lost nine kilos during her time in the jungle.
"I now want to be on the cover of a magazine [with the headline] 'Tanya's drastic weight loss'," the 33-year-old jokes.
In camp, Hennessy consumed just 800 calories a day – 1200 calories less than the average woman is recommended to eat to maintain their weight.
"I was starving the whole time," she says, "and it makes you crazy. That's why people lose it, they are extremely hungry and really tired."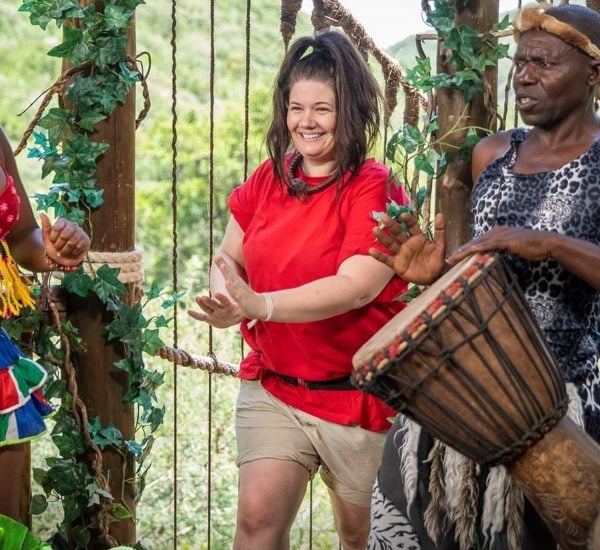 Besides the famine, the best-selling author shared there are some aspects viewers are never aware of. The toilets in particular, Hennessy says, was the most surprising part about camp.
Why? Because there was a "family of snakes" living in them. Oh.
"We couldn't use the toilet for a couple of days because of the snakes. It kept happening.
"You go to the toilet, and you're wondering, 'Can I have some stars? Because I went through a literal trial in there.'"
Hennessy continued: "They never show the door of the toilets and how gross it is in there. You literally pee into a bucket.
"But I didn't care about the bucket. I cared about the snakes in there."
So, what else don't the viewers not know about being in the jungle? How much everyone stinks, Tanya laughs.
"You have to wash your clothes in a sink where you wash all the food. Your clothes are just constantly filthy. My underwear was so rank and I didn't wash my bra the entire time I was there.