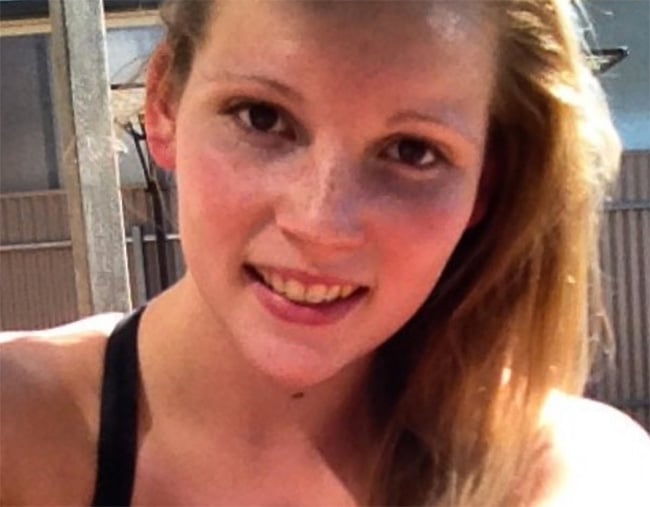 1. "I thought it was nothing." Horror diagnosis forces athlete to make the heartbreaking decision to resign as Commonwealth Games begin.
South Australian diver Taneka Kovchenko has been forced to make a heartbreaking decision on the eve of the Commonwealth Games after a shocking diagnosis revealed a wrong dive could leave her paralysed.
The 23-year-old – who won gold in the synchronised platform event at the FINA Diving World Series on the Gold Coast last year – was a medal favourite going into the Games, which start today.
But now she's been forced to retire, after scans show she has a congenital problem that causes hyperflexibility in the neck and vertebrae that compresses her spinal cord and brain.
WATCH: Kovchenko announces her resignation, from Nine News.
She'd been suffering headaches for sometime, her team manager Michael Hetherington told The Australian, and a neurologist told her just one wrong dive could render her a quadriplegic.
"It's shocking news for Taneka. Her neurologist had no alternative but to advise her to retire from diving," Hetherington, who is the Games team diving manager, said.
"Our hearts go out to her and her family who are so heavily involved in diving and on the eve of the Games — it is heartbreaking for Taneka and her family and our team."
Kovchenko announced the news via Instagram, in an emotional post saying she first underwent the scans "thinking it was nothing".
"This past week I've had to make one of the hardest decisions of my career. Yesterday, I announced I am having to retire from diving due to my safety," she wrote, alongside a series of photographs showing her in action.
"Since the end of last year I have had chronic headaches and a lot of pain in my neck. We decided it was time to get it check out last month so I had a few scans done, not thinking much off it."
After several scans, which showed Kovchenko's c1 and c2 vertebrae were compressing her spinal cord and the bottom of her brain when flexed and extended, the 23-year-old said she was left with no option.
"The neurologist and doctors were very clear that if a dive was to go wrong that the result would be being a ventilated quadriplegic. This was a super scary moment," she wrote.