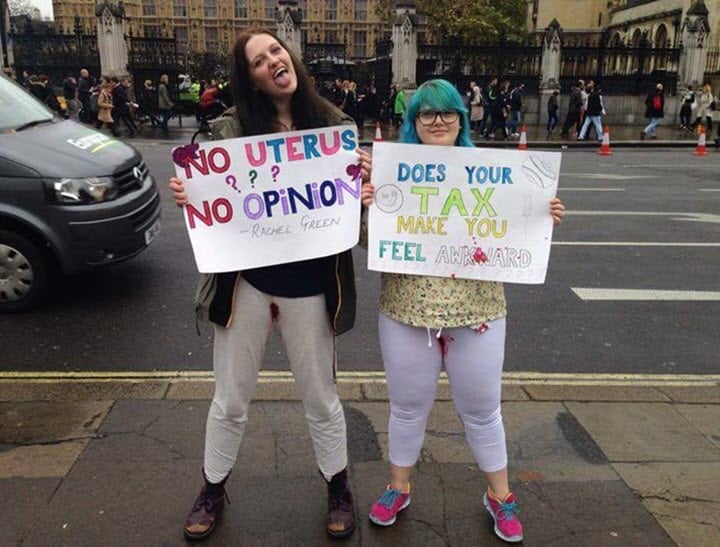 The so-called "tampon tax" isn't just a point of contention is Australian politics.
Tampons and sanitary items are also considered "non-essential, luxury items" in the UK, and a few weeks ago, politicians voted to keep it that way.
Many of the male MPs squirmed as a proposal to remove the 5% tax on tampons and pads was debated in parliament, some couldn't even bring themselves to say the word "tampon", an absurdity which Labour's Stella Creasy took some joy in lampooning on Twitter:
Charlie Edge, a 22-year-old woman from London, was upset that her leaders kept cramping up over the issue, so she decided to see if they would be more comfortable with women not using the "products" at all.
In a uniform of white pants and armed with placards, she and a group of her friends held a rather unique protest outside of the parliament.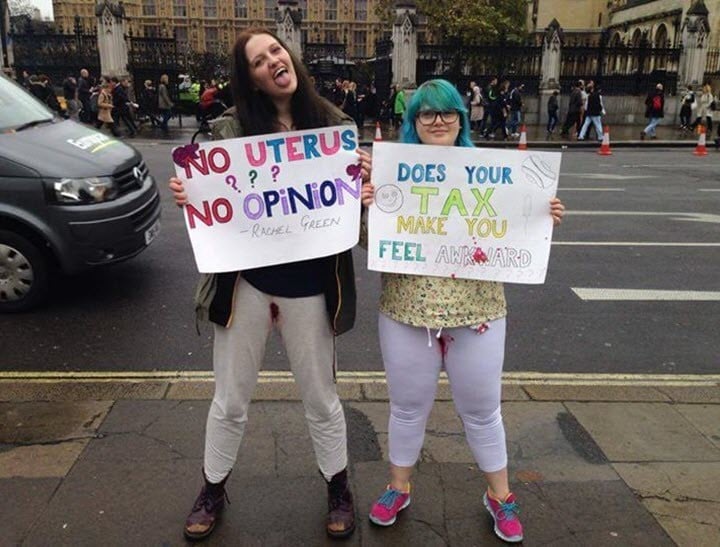 "Today I am forgoing tampons and pads outside the houses of parliament to show how 'luxury' tampons really are," she wrote in a Facebook post, which has now been shared and liked thousands of times.