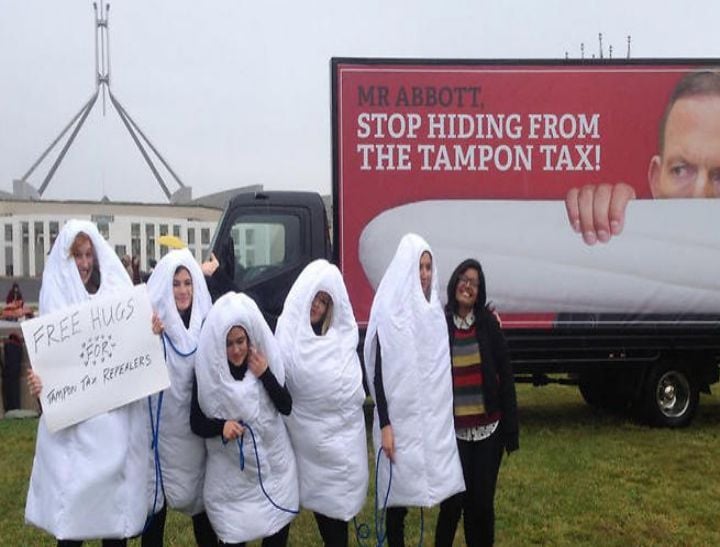 We've rounded up all the latest stories from Australia and around the world – so you don't have to go searching.
1. Tampon tax pledge from the states.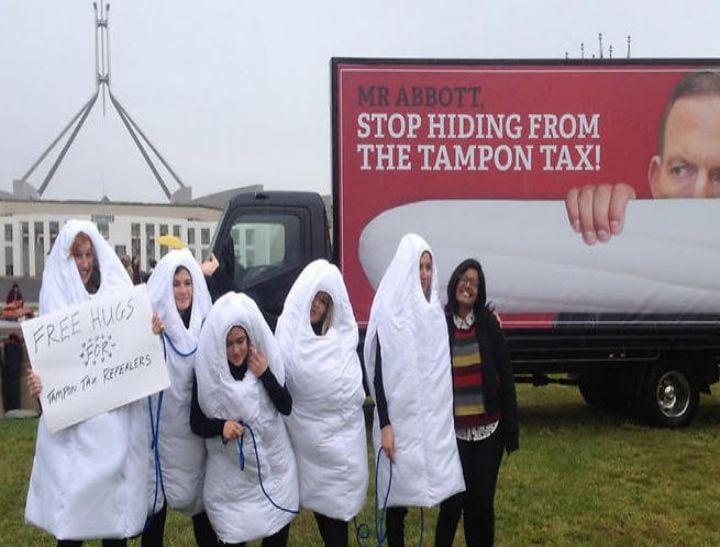 It is expected that the treasurers of Victoria, Queensland, South Australia and the Australian Capital Territory will issue a joint statement today saying the removal of the 10% GST from tampons and pads "is about fairness" and that they support the removal of the goods and services tax on tampons.
The Guardian reports that the joint statement will say "Currently, Australian women spend close to $300m on sanitary products, but unlike condoms, lubricants and sunscreen – which are all exempt from GST – also pay GST on those purchases,"
"We look forward to Mr Hockey putting it to the states and territories, and providing the opportunity for all the treasurers to back it in."
Treasurer Joe Hockey told the ABC's Q&A program in May that he would raise the idea of cutting the GST tampons and pads with all state and territory treasurers at their next major meeting.
Thousands of people are expected to rally today on the steps of Victoria's Parliament to campaign for the removal of GST on sanitary products.
It comes just days after a video was released starring the Prime Minister's sister, Christine Forster calling for the abolition of the tax.

2. Mother and partner charged over 4-year old boy's murder and with torture.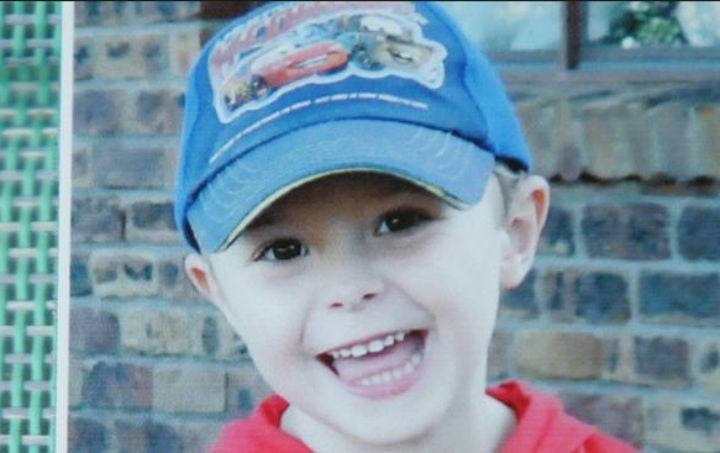 A Gold Coast mother and her ex-partner have been charged with the torture and murder of four-year-old Tyrell Cobb in 2009.
Heidi Strbak, 32, and her ex-partner, Matthew Scown, also 32, were arrested yesterday and charged with torture and murder.
Scown had previously been charged with the little boy's murder but the prosecution was discontinued.
The Courier Mail reports that a cold case investigation was launched about 15 months ago.
Police say that the torture charges came from evidence that Tyrell's injuries were inflicted over "a number of days".
"He sustained a number of injuries and obviously they were very serious (because) they resulted in his death," Detective Inspector Mark White said.
3. Pregnant women warned about scammers stealing pregnancy photos for porn sites.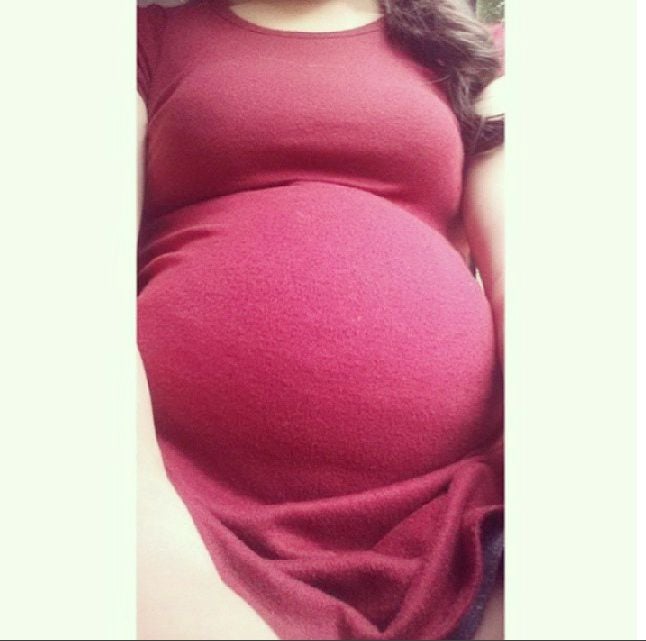 Shocked pregnant women are removing their online 'belfies' (bump pics) after warnings that Pregnancy support groups are warnings that voyeurs are stealing their images for use on porn sites.
The ABC reports that parenting groups in Australia, New Zealand and Canada have made the warning after uncovering evidence that people were posing as pregnant women online and were soliciting photos for use on pregnancy fetish sites, called Preggophilia.
The Australian Multiple Birth Association told the ABC that pregnant women who shared photos with other expectant mothers online might have also unwittingly shared them with people collecting content for sexual, pregnancy fetish websites.
"People are posing as parents or expectant mums of twins or more and joining Facebook groups and sharing a photo of their pregnant belly and asking others to share theirs," Ali Mountfield from the Australian Multiple Birth Association (AMBA) said.
"They were scammers or fake profiles and they were then stealing these people's photos for use on websites and this is where the concept, that we have never heard of, called preggophilia has been understood by us," she said.
Ms Mountfield said the AMBA was advising women to be careful about posting their photos.
"Some people said, 'Oh, does it really matter?' and others were like, 'Oh, no that's terrible, I'm deleting my photos straight away, but how do you know whether it's been saved offline already?' and so on,"
"The reactions have been quite diverse, but general concern is that beware what you post online."
4. Prosecutors drop charges against Julian Assange.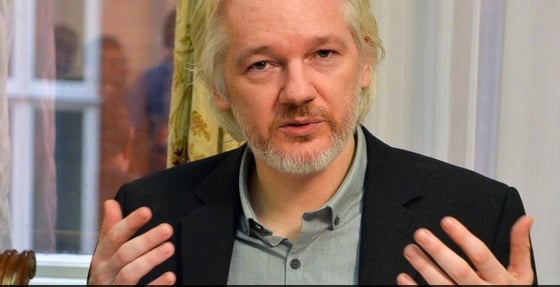 Swedish prosecutors have dropped investigations into sexual assault allegations against Australian journalist Julian Assange.
Mr Assange still faces the more serious allegation of rape but prosecutors have run out of time to investigate Mr Assange for sexual assault because the claims have reached their five-year expiry under the country's statute of limitations.
Mr Assange, who has been living at the Ecuadorian embassy in London for over three years after being granted political asylum, said he was "extremely disappointed" that the Swedish prosecutor has managed to "avoid" hearing his side of the story entirely.
"There was no need for any of this. I am an innocent man. I haven't even been charged. From the beginning I offered simple solutions. Come to the embassy to take my statement or promise not to send me to the United States.
"This Swedish official refused both. She even refused a written statement. Now she has managed to avoid hearing my side of the story entirely.
"This is beyond incompetence. I am strong but the cost to my family is unacceptable. "
The ABC reports that Britain has made formal protest to the Ecuadorian government over its decision to provide asylum to the WikiLeaks founder.
5. Police search for child abducted.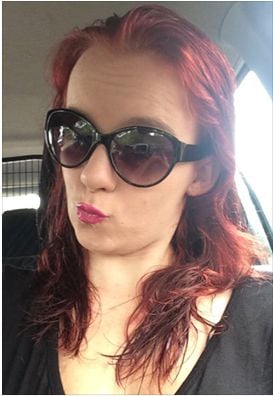 Police in the ACT are searching for an 18-month child abducted by an armed man at a Barnados centre in Canberra yesterday.
Police say the the mother of the child, 18-year-old Melinda Kringle, is suspected of being involved in the abduction.
The search for the three has now entered its second day, with both ACT Policing and New South Wales Police involved in the investigation.
ACT Policing Acting Superintendent Joanne Cameron said the man took the toddler from the centre in Belconnen at the same time the mother was having a supervised visit with the girl.
"At the time the mother was present but she had left the scene by the time reports to police came in," she said.
The man is described as Caucasian in appearance, 25 to 30 years of age with blonde hair. He was wearing a beanie and light-coloured jacket.
Ms Kringle is described as being Caucasian in appearance, approximately 170 centimetres tall and of medium build.
She has dyed red hair in a ponytail and was wearing a light-coloured singlet.
Police believe they may be travelling in a blue four-wheel drive.
Police are urging anyone who may have witnessed the incident or have any information that could assist police locating the trio to contact Crime Stoppers on 1800 333 000.
6. Nick Kyrgios says sorry for his crude sledge.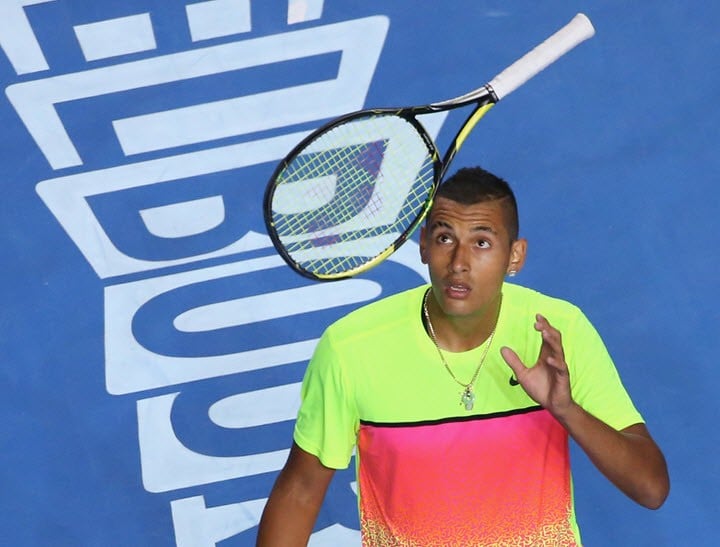 Australian tennis player Nick Kyrgios has been fined $US10,000 and has made a publicly apology on Facebook for disgusting on-court comment about Swiss opponent Stan Wawrinka's girlfriend during their Montreal Masters match.
He wrote on Facebook:  "My comments were made in the heat of the moment and were unacceptable on many levels."
"In addition to the private apology I've made, I would like to make a public apology as well. I take full responsibility for my actions and regret what happened."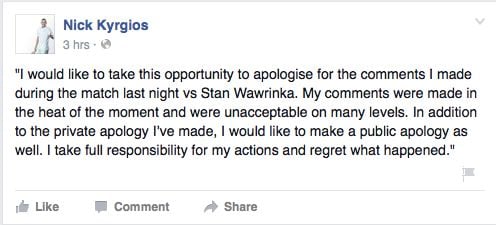 7. China blast: death toll rises to 50.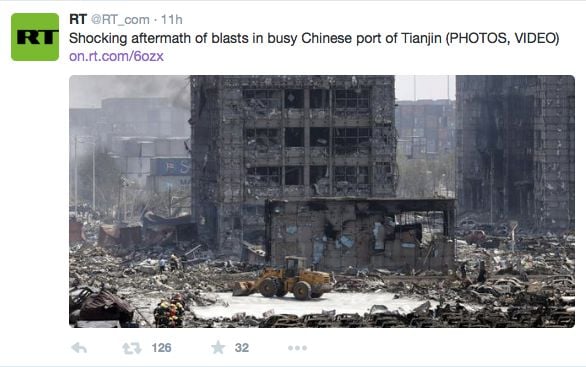 More than 50 people have died in China's northern city of Tianjin after a series of blasts at a warehouse storing toxic chemicals.
The massive fireball, which could be seen from space destroyed tower blocks and burned out thousands of cars.
The first explosion took place at 23:30 local time on Wednesday in Tianjin's Binhai New Area, an industrial zone which houses car factories, aircraft assembly lines and other manufacturing and research firms.
The blast was followed seconds later by another, more powerful blast, and a series of smaller explosions.
It has been revealed that officials from the city of had just last week discussed tightening safety standards with companies at the port.
8. Sailor sues defence for failing to detect her pregnancy.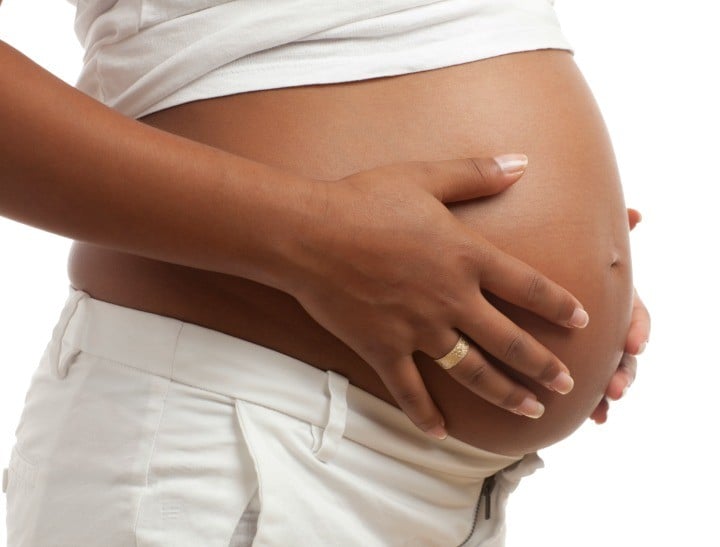 Fairfax Media reports that a sailor is suing the Department of Defence for the cost of bringing up her child after she claims that navy medical staff failed to detect her pregnancy.
The sailor, 26-year old Emily Hetherington from Queanbeyan, NSW, says she did not find out she was pregnant until she was 22 weeks but if she had have known sooner she would have aborted the pregnancy.
She is seeking damages for "pain and suffering and loss of earnings".
The hearing in the Victorian Supreme Court was told that she underwent a series of medical examinations on January 14, 2008, in Hobart after enlisting with the Royal Australian Navy. They conducted a pregnancy test, but it came back negative.
A blood sample was also taken but no pregnancy test was done on the blood.
At a later date the sailor told defence medical staff that she had not had her period since the previous November or December but no further pregnancy tests were done.
Her lawyers claim she had suffered personal injury because of the inadequate treatment provided by defence medical staff.
Fairfax Media reports that she was seeking compensation for the cost of supporting and raising her child, the loss of her earning capacity since having the child, and the subsequent interruption to her training and career.
She also "claimed she was entitled to a damages payout because she had suffered loss of enjoyment of life due to the effect on her of the pregnancy caused by the negligence of the defence medical practitioners."
The Department of Defence denies any negligence saying she was not a member of the navy when she fell pregnant.
9. 51% of parents believe that schools should teach kids' life skills.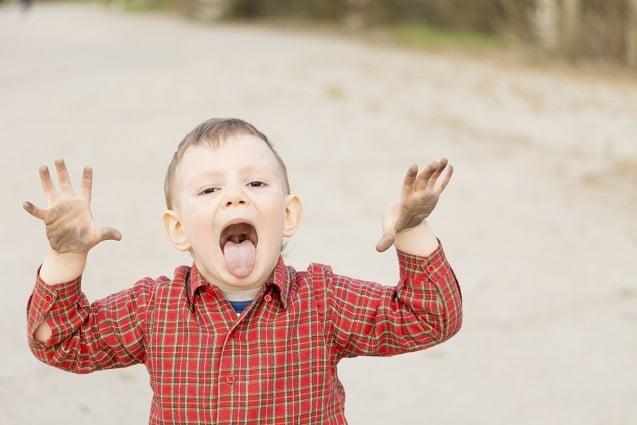 A poll on what parents believe they should teach their child has revealed that in fact 51% of parents feel that schools should be instrumental in teaching life skills.
The poll, conducted on British parents showed that the number one thing parents should teach their children is remembering to say please and thank you.
Respecting your elders was voted second (75 percent) while having good table manners came third (73 percent).
Fourth was "always tell the truth."
Other life lessons in the top 10 were not talking to strangers (69 percent), treat others with kindness and brushing teeth properly twice a day (67 percent).
Psychologist Donna Dawson, who was involved in the study told The Daily Mail "It is interesting that the top three things on the parental teaching list are all to do with 'behaviour', and how the child 'appears' to others."
"Parents are clearly worried that their children will reflect badly on them. And this is just part of the anxiety that parents feel generally."
Do you have a story to share with Mamamia? Email us at [email protected]
[post_snippet id=324408]