It's been just over two years since a group of oversized tampons danced on the lawns of Parliament House calling for the so-called "tampon tax" to be axed.
Women Australia-wide were seeing red over the 10% GST on sanitary items after a petition began circulating to have them re-classed as "important health goods", rather than taxable "luxury items"  they became in the year 2000.
More than 100,000 people signed and Treasurer of the day Joe Hockey even promised to lobby state treasurers on the issue.
For a moment it looked like we were getting somewhere, but when a majority of treasurers failed to agree on the change nothing came of it, and menstruating Aussies continued forking out extra dosh once a month.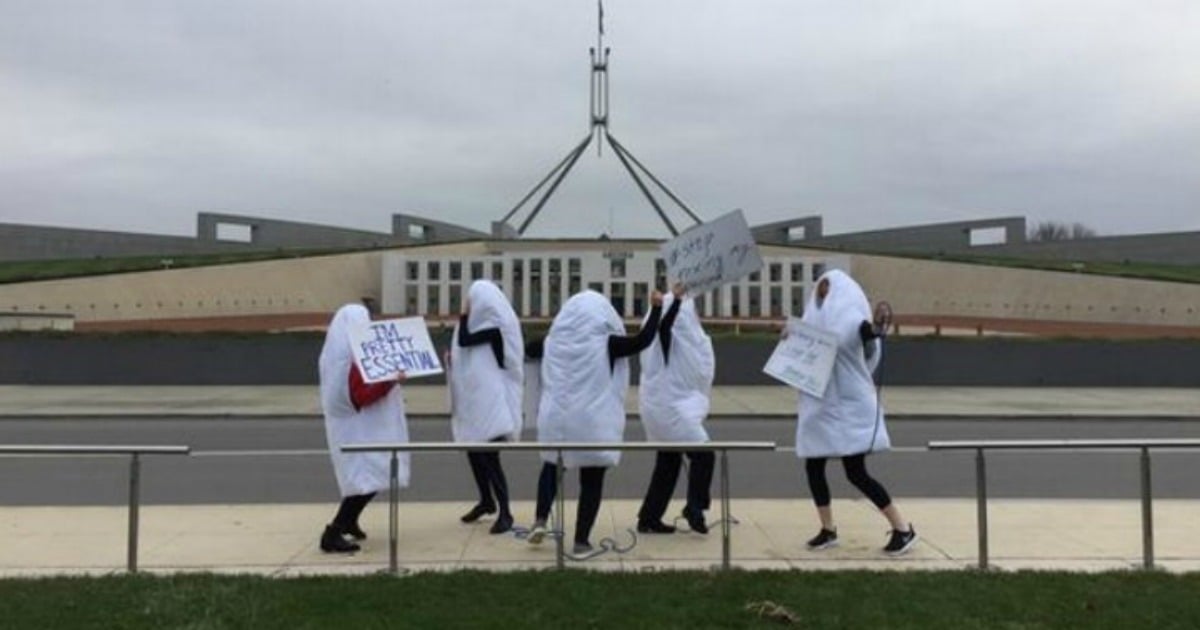 But the Australian Greens have not given up on removing the "sexist" tax and say the time is nigh for the federal government to do it with minimal effect on state budget bottom lines.