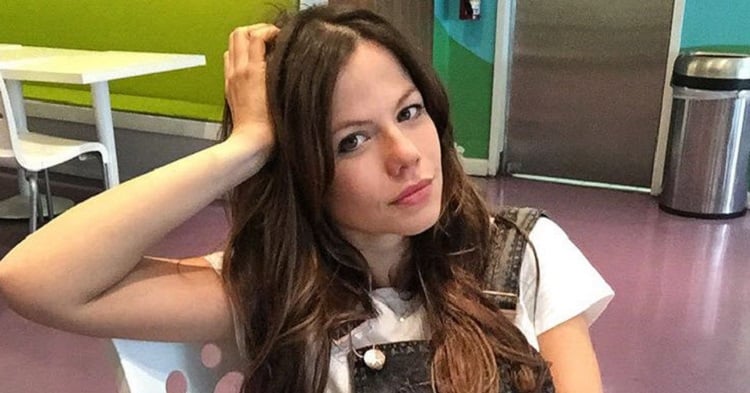 Tammin Sursok is everything young girls dream of growing up to be: accomplished, intelligent and beautiful.
She's an internationally recognised actress and mother to a gorgeous little girl, Phoenix.
But – like most humans – she didn't exit the womb fully-formed and perfect. She had the same struggles growing up as most teenage girls, and she's determined to remind young women of that fact.
Earlier today, Sursok shared a photo of herself at ten-year-old on Instagram, urging girls to forget about being perfect and concentrate on loving themselves.