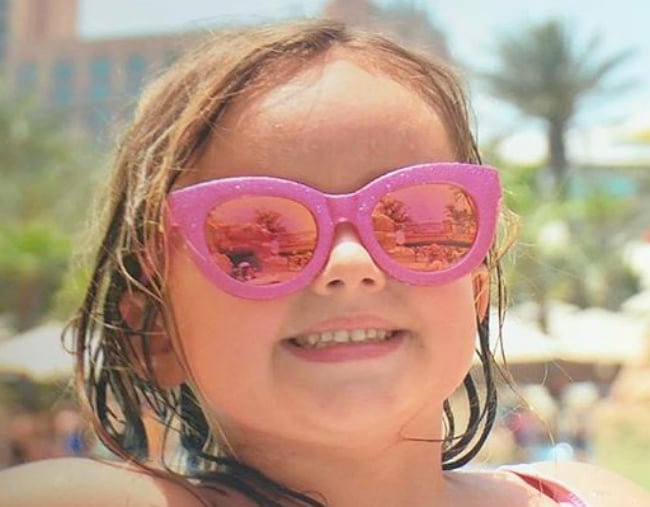 For Tamara Ecclestone, the 34-year-old heiress daughter of Formula One chief executive Bernie Ecclestone, money is not an object.
In the past the mother has been slammed for 'spoiling' her four-year-old daughter Fifi, perhaps stemming from the extravagant $100,000 first birthday party that was held for the tiny heiress. Or, going back even further, the at least five different prams Fifi was seen in as a baby, valued at $10,000.
With a giant balloon castle, a petting zoo and a zebra, no detail was overlooked. (Too bad she doesn't remember it.)
Now Ecclestone in hot water once more after buying her daughter, who is often lauded as the most pampered child in the world, another puppy.
Posting a photo of her daughter holding the puppy to Instagram three days ago, the heiress captioned the image "Now the cats out bag or actually the pups out the bag and we broke the news to @jayrutland meet our new addition Fluffy."
Instagram users quickly responded to the image.
"Just ask and mummy will buy it," wrote one user.
"Does that mean Teddy has been downgraded to the basement cages with the rest of the designer hounds you stash like Hermes bags?" wrote one user, referring to the fact that the heiress has previously bragged about her nine or 10 dogs on her television show Tamara's World.