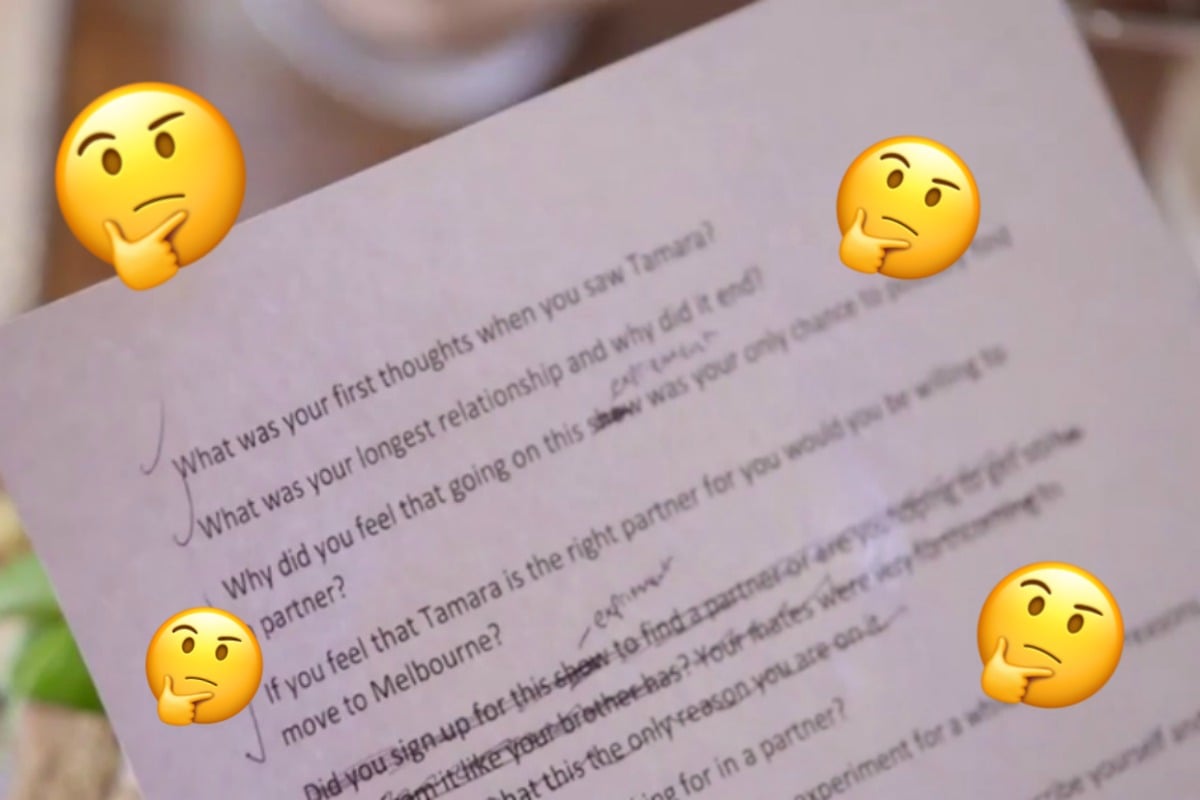 To catch up on all the Married at First Sight 2019 recaps and gossip, check out the Twins recaps, visit our MAFS hub page, join our 'Married at First Sight Lols' Facebook group and sign up to our weekly Mamamia Celebrity newsletter. We've got you covered.
While we can't stop watching Married at First Sight, it continues to give us reasons to think it might be… entirely fake.
This season's editing fails have been plentiful, and while we've long known every reality program is controlled to some extent by producers, we'd like to at least pretend some of it is real.
Tonight's addition to the collection of editing fails/proof of blatant over-production was the list of questions Tamara's family had for Dan.
On meeting Tamara's aunt and sister, shady Dan was placed squarely under the grill via a printed list of prepared questions. But we couldn't help but notice something… odd about the list.
Each question had a tick next to it, as though it had been approved by ~someone~ who we strongly suspect is on the Channel 9 payroll.
We also noticed that each reference to a "show" had been crossed out in place of "experiment," because god dammit Tamara's relatives, we are trying to fool viewers into believing these people are honestly looking for love and not Instagram followers.
We also feel like John Aiken, Mel Schilling and Trisha Stratford would strongly object to their expertise contributing to just a "show" and not an "experiment".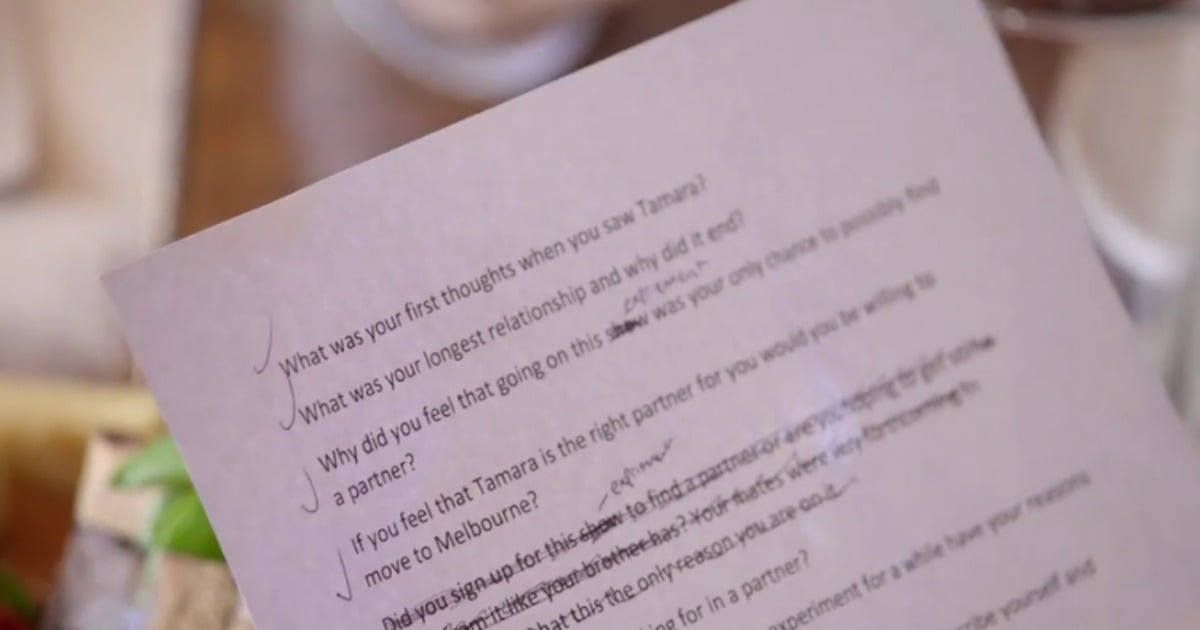 One question (which had since been crossed out), asked whether Dan was really trying to find love, or whether he was just trying to find fame, like his brother.
WHO IS DAN'S BROTHER AND WHAT IS HE FAMOUS FOR.