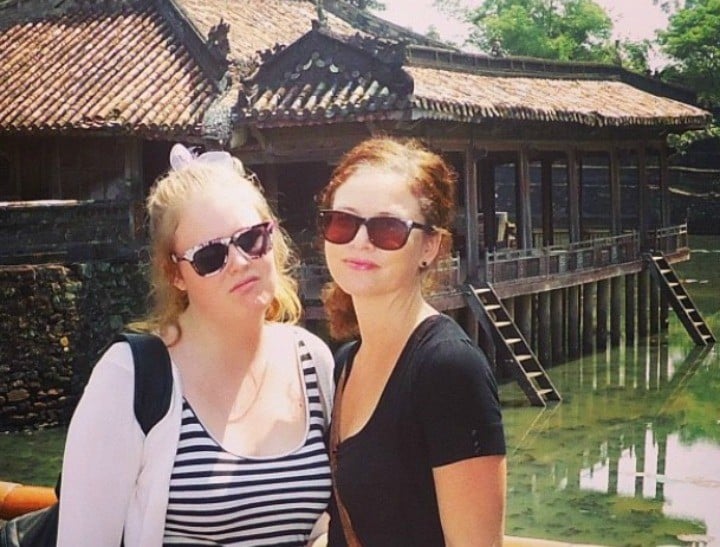 My problem (or maybe it's a blessing, I'm not sure?) with having had a child when I was in my early '20s is that now that she's become a teen, I am still young enough to remember EXACTLY what I was getting up to at 15 years old.
And, not only what I was getting up to, but what I was getting away with behind my mother's back. Now, I like to think I'm cooler and more approachable than my mother was at the same time, but when it all boils down to it, peer pressure is the same in any decade and with the rise of social media, perhaps now it's even worse.
We've had discussions about drinking because, as I mentioned above, I'm approachable and cool. Although the fact I say that probably means that I'm neither. I digress. I have attempted casual conversations with her, usually on our way into school and work. The whole, 'look, you're going to drink and have sex, it's just the way it is'. At which point her mortified face drops and she asks me why on earth I am doing this to her.
As far as sex goes, I have had more serious conversations in which I have tried to make two things abundantly clear: 1) Always be sure that SHE wants to do it and 2) Always use protection.
This conversation wasn't particularly well received and, sure, she acted like I'd just handed her her first training bra but I think we got through. The message I want her to take is that I know she'll do it, I just want her to have a good, safe experience when she does.
Then comes drinking and this is actually a harder one to tackle. When we started discussing this, I told her about my first time drinking. How I'd gotten so rotten drunk, purely just to experiment, that it was not only pointless, it was really dangerous.