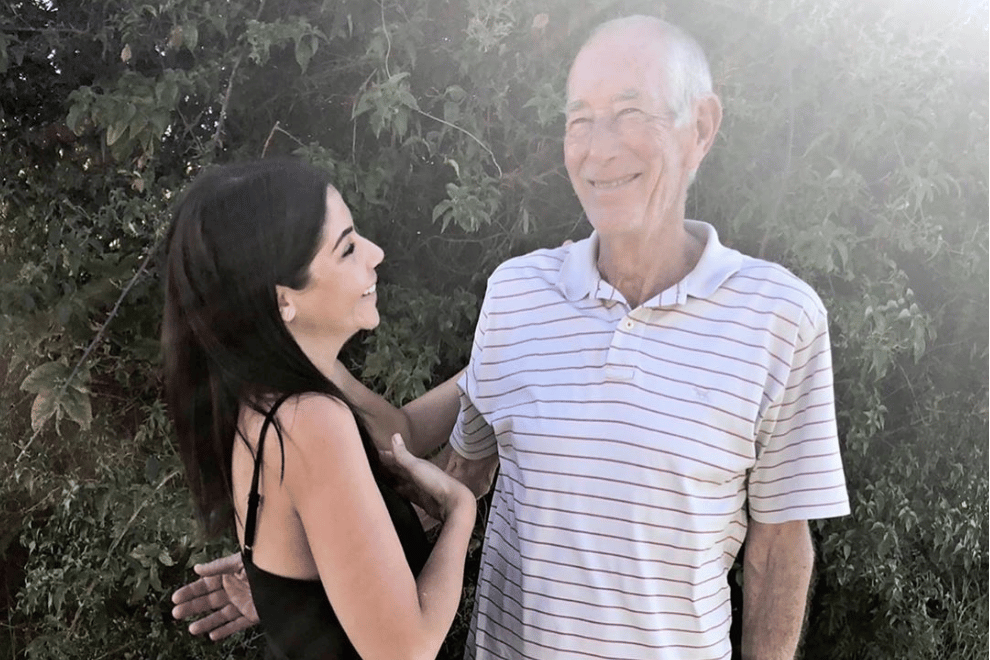 I made a new friend on Instagram over the past few years. Her name is Rachael. We somehow connected due to our fertility journeys - I was blogging about my decision to cease IVF at the time while Rachael and her husband were (and still are) on a mission to have their rainbow baby after the death of their daughter, Mackenzie.
Mackenzie was born with Spinal Muscular Atrophy and passed away at 7 months of age. Rachael and her husband have since become fierce advocates for genetic testing and have written an incredible book about their journey, which was released a few weeks ago.
As I got to know Rachael, first through DMs and text messages and then in real life, I noticed how much she posted about her daughter.
Watch: Robin Bailey on losing her Dad at a young age. Post continues below.
I thought to myself, and I probably even verbalised to my husband, "She talks about it a lot. I think maybe too much. I don't think she's found the tools to move on or get over it."
Though in the past few weeks I have come to understand Rachael.
Last month my father passed away, at home in palliative care, after a year-long battle with brain cancer.