I'm sitting up in bed, my hands trembling with anxiety.
I'm about to drive over to my mother's house and initiate one of the hardest conversations of our lives – much harder than when Dad left. Harder than when she had to sell the house. Harder than anything, really.
I wish I didn't have to do this. I so desperately wish this wasn't a conversation I had to have with my own mum. But here we are. Here I am – with shaky hands and a racing mind that just won't slow down.
What am I going to say?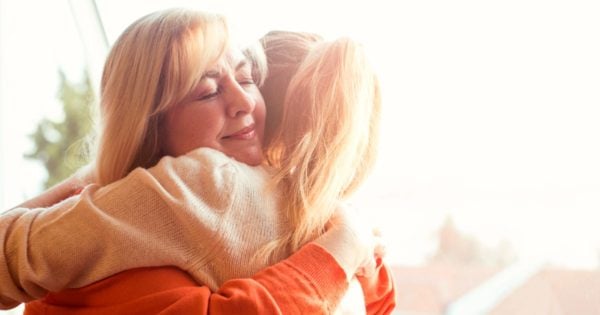 My parents split up seven months ago, but memories of our family being intact are fading. Actually, any recollection of my parents talking to each other feels like a lifetime ago. I consider it a completely different life, if I'm honest.
Things seemed perfect until the second Dad came down the stairs, sat me, my brother, and mum down to announce he was leaving us all. Just like that.
No reason in particular, he said coolly. Just general melancholy. A restlessness. A desire for exploration and new beginnings. He was tired of this life. He would like a new one, pretty please.