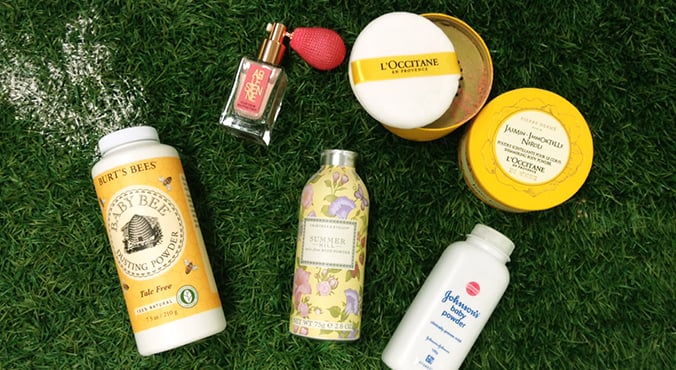 Image: The Glow
Talcum powder has long been considered the 'frumpy grandma' of fragranced products. It lacks the sex appeal of a perfume, and isn't convenient to apply like a deodorant.
But don't be fooled: talcum powder (also known as body powder, or baby powder) is actually a sophisticated solution to many a beauty woe, and can also add a retro flair to your bathroom vanity. I dare you to apply clouds of talcum powder all over your body with a giant, fluffy powder-puff, and not feel like a glamorous, old-school movie star.
Talcum Powder Hacks
1. Dry shampoo
Look, I love a spritz of dry shampoo as much as the next beauty editor – but sometimes that slightly stiff texture and chemical scent just isn't for me. For a clean feel with a soft fragrance, try using a body powder in your hair instead. But hold up – you don't just shake all the powder into your hairline like salt on a boring meal. You don't want your hair looking dusty and grey, after all.