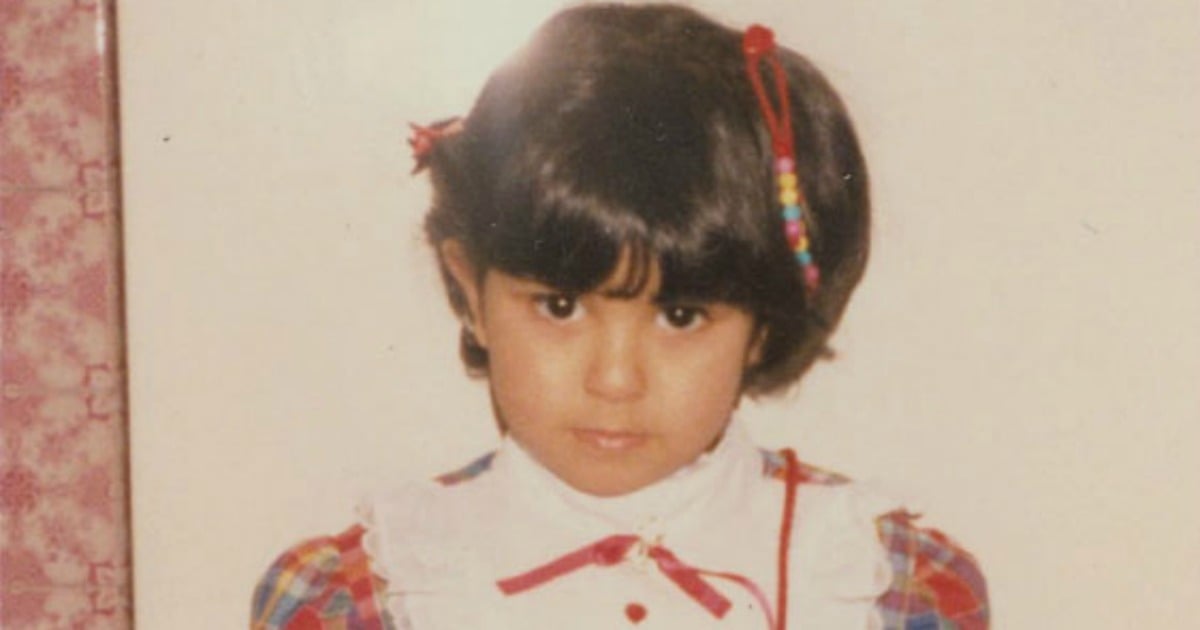 The night that changed Tala Raassi's life started with a simple get-together at a girlfriend's house. About 30 teenagers were gathered to chat and listen to music; they weren't drinking, nor were there any drugs.
The night should have ended as innocuously as it began. Instead, it ended with 16-year-old Tala shackled in a jail and facing 40 lashes – just for wearing a miniskirt.
Tala grew up in post-1979 Revolution Iran, where morality police patrol the streets to enforce conservative Islamic modes of dress and behavior. These government-funded religious police punish women for showing anything but their face and hands on the street, as well as public displays of affection or drinking alcohol.
Mixed parties are prohibited under the strict regime, but Iranians regularly hold co-ed parties in the privacy of their homes.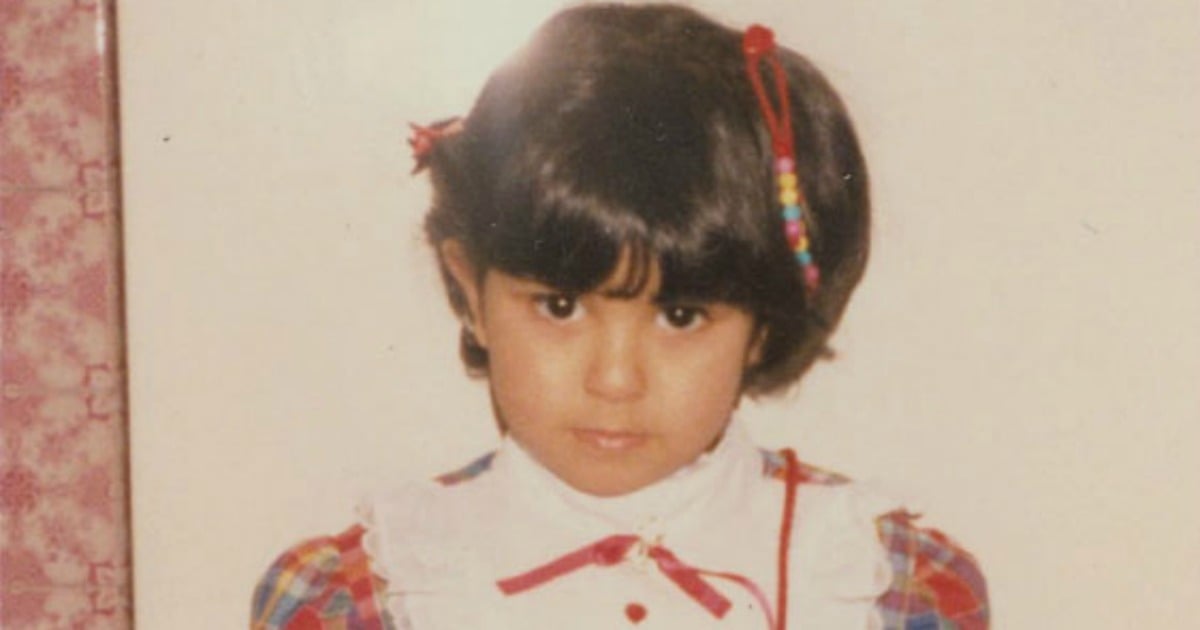 Tala Rassi as a child. Image source: Supplied.
"When I became a teenager, we used to go to these house parties and we had to wear the hijab, the scarf, the manteau or long coat, and underneath it we'd wear our fashionable clothing, Raassi explains.
"So we'd get to the house, remove our clothing and then we'd be wearing what teenagers wear anywhere around the world."
Tala was attending one such party on her 16th birthday, wearing a short skirt, when the host's jealous ex-boyfriend tipped off authorities about the gathering.
What followed was far more brutal than he, or any of the teenagers present, could have imagined.
"I was at the party just chatting with my friend and I just heard her scream, 'Run,' and I turned around and saw three men with beards and guns storming into the house," Raassi recalls of that fateful night.
"I started running after my best friend outside the back door into the streets in a miniskirt and high heels. We were stopped by the government officials. They said, 'If you don't stop, we will shoot'."
Handcuffed to her best friend, Tala was taken to Tehran's Vozara Prison, where she and her friends waited in a rancid-smelling corridor for five days to learn their sentence.
"While we were in jail there was a little window on the top of where we were standing and that was where people got tortured or lashed for the crimes they had committed. The entire five days we were there we could constantly hear people screaming and crying from those rooms." Raassi says.
"We would hear stories of women getting raped in jail with Coca Cola bottles."
Eventually, Raassi learned of her own sentence: She was to be lashed 40 times. The judge allowed her to wear a shirt during the punishment -- because he considered himself a "gentleman," Raassi wryly jokes.
Raassi was taken to a "torture room" and told to lie down on a bed crusted with blood and dirt. As her parents waited outside the door, pleading with authorities for mercy, a female guard dressed in a long black robe dipped a leather whip in water to sharpen the sting.
Then the lashing began.
"It was burning, just like fire," Rassi recalls. "I felt all sorts of emotions at that time."
The brutal whipping left swollen wounds that ached when she showered or tried to sleep. Today, 17 years later, Raassi still remembers them with clarity: "The wounds went away eventually, but the memories will never fade."
Less than two years after the lashing, Raassi moved to the US. She found work in a clothing boutique where, for the first time, she really felt the freeing possibilities of fashion.She recalls watching American teenagers shopping for their prom dresses, feeling amazed by their ability to celebrate their romantic life and sense of style.
Finally free to style herself as she pleased, Raassi began designing t-shirts. One of the first designs she produced was the "forty lashes tee;" It had slashed fabric across the back, to represent the punishment she'd endured.
That's the shirt Rassi was wearing one night when she met her first investor complimented her sense of style, then ultimately agreed to back her business.
And so began her career in fashion.
Today, 33-year-old Raassi is a successful swimwear designer. Her designs sell in more than 68 stores around the world, and she's even sponsored the Miss Universe pageant.
She's also just written a book, Fashion is Freedom, which relays her evolution from teen victim of strict regime to successful Muslim fashion designer.
It's been quite a journey for Raassi -- particularly considering that she "never really knew that designing was a job she could have," having grown up in a country where style was so policed.
But today, she's not only empowered to follow her own dreams; she's inspiring others to do the same.
"I had an email from a 12-year-old girl saying that she's reading my book and she thinks it's so cool that I did what I wanted," she says.
"I want women who read my book or wore my bathing suits to feel empowered everyday and to know that anything they want to do is possible. It's just about finding yourself and believing in yourself, and investing in yourself when other people won't."
Tala Raassi's memoir, Fashion is Freedom is out now.