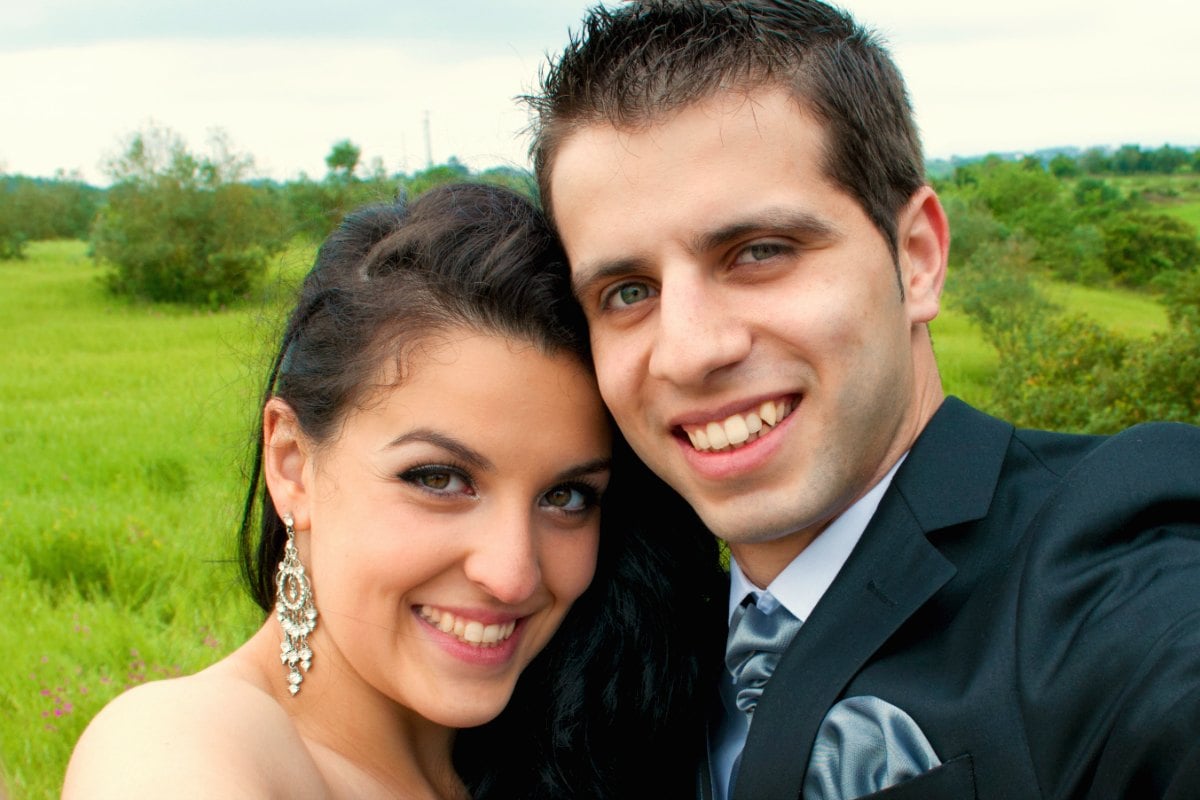 I never thought I would get married. I had never wanted to get married. I was 37 years old and living on a beautiful little farm with my boyfriend when I suddenly realised, I wanted to marry the man. We had been together for four years and he was divorced with three children who lived with their mother interstate.
We had talked about marriage and because I had always been so anti it, I knew that Bradley (my boyfriend), was never going to ask me, so I asked him. Yep, I proposed to him. His answer, "I'll think about it…"
Six hours later at the dinner table, he told me, "Yes, I'll marry you."
Wedding costs have been increasing, and the numbers might surprise you. Post continues after video.
The next day we telephoned all the family to deliver the good news. Both Bradley's parents and mine all seemed really happy about it. I do have to admit though that they did think it was a bit strange that I asked Bradley.
But I didn't pay any attention to that at the time. In hindsight, I probably should have.
The wedding date was set and I planned and organised the whole thing. We were to get married on our little farm in a beautiful, rustic outdoor setting and the reception was to take place in our large iron shed. The guest list was not large, however, most of the guests had to travel from interstate for the occasion.
A couple of days before the wedding, most of Bradley's family turned up in their caravans to the farm. They parked and set up camp in a paddock near the house. My family were staying in the main house or somewhere in the surrounding area. I thought how nice it was to have everyone there together.
On the day of the wedding, despite some bad weather, everything looked as I had imagined and I had never felt more beautiful. I wore a 100 year old wedding dress and cowboy boots. My hair and make- up was exactly what I wanted and my daddy was there to give me away.
I remember walking through the front yard holding my father's hand and seeing all these faces I had not seen in so long. They all had big smiles and it filled my heart with joy.
My fiancé looked so handsome standing there waiting for me and I felt really proud to marrying such a good man. The ceremony went ahead as rehearsed and then the celebrant announced us as 'Mr and Mrs Kelly'.
That's when the jaws dropped.