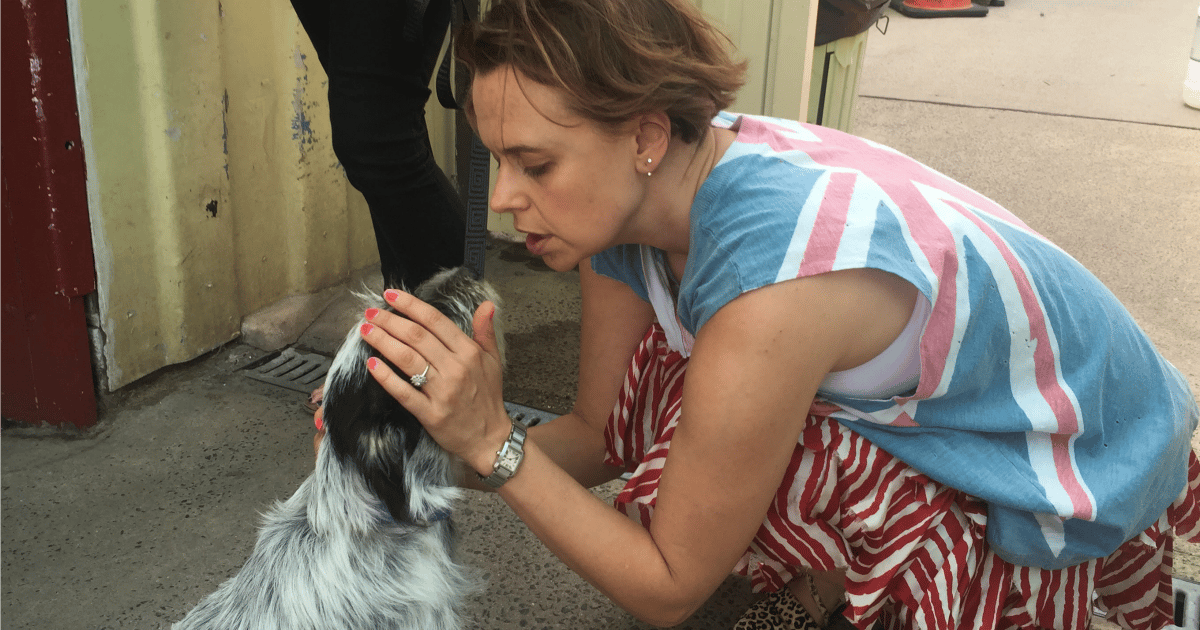 "We've only had our new dog for a week and we've broken her already."
This was my first thought last night when our rescue dog Bella was injured during a family soccer game in the garden. It happened in an instant. Someone (who shall remain nameless but wasn't me) accidentally trod on her leg as she darted behind them to get to the ball, she immediately yelped, threw her furry little head back in pain, lay down on the grass and refused to get up.
Oh dear.
As a newly appointed ambassador for the Sydney Dogs And Cats Home, the shelter where we adopted both our dogs, this was not a good look. Would I lose my title? We were meant to be giving our Bella a happy new life, not breaking her.
The whole family crowded around in concern to examine her. She didn't seem to be visibly in pain but she was holding her front foot in an odd way and couldn't put any weight on it.
It didn't look good.
A 24hr emergency animal hospital had opened up a couple of suburbs away last year and I'd made a mental note in case I ever needed it.
It was 8pm. I needed it.
My eldest son carried her to the car and I drove to the animal hospital. We walked inside to a packed waiting room where the mood was calm while also being chaotic.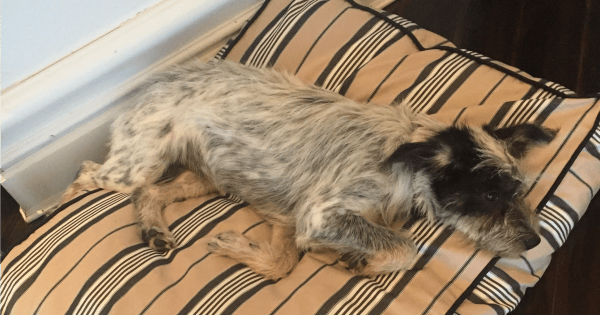 There were several dogs, many people and a couple of cats in carry cages. One man had blood all over his t-shirt.
It was standing room only.
We registered at the front desk where a vet nurse triaged us to establish the urgency of Bella's problem. Compared to the man with blood on his shirt, we were fine. "Things have just got busy so it could be a little wait," she said apologetically.
"Oh that's so fine," we replied. "Please, don't worry about us, we can wait."
My son took a seat on the bench with Bella curled up on his lap and I stood, filling out our details on the ipad I'd been given.
An ear-piercing dog scream came from behind one of the doors and the man with blood on his shirt and the woman he was standing next to, winced.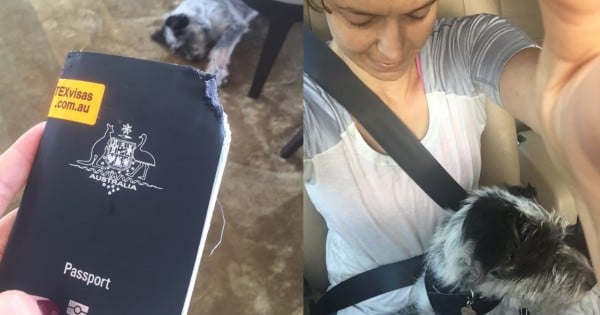 "Is that your dog?" I asked.
They nodded.
"What happened?"
The man spoke. "He was attacked outside my mum's house by a border collie who wasn't on a leash." Everyone in the waiting room made shocked, disapproving noises.
"It just picked him up and shook him like a rag doll," he continued and we all gasped in horror.
"It's happened to him before with another dog," the man's mother added. "Last time he had a punctured lung."
"What's his name?" I asked.
"Toby."
We all shook our heads at the injustice of it and thought about Toby. Then the vet came in to talk to his owners.
Watch: Mia adopts her dog from the Sydney Dogs and Cats Home. Post continues below. 
"We've given him some pain relief and we've put him in an oxygen box because his breathing was a bit irregular. I'll come back when we've been able to examine him."
On the bench were a couple with two exuberant Staffies who kept straining on their leashes trying to greet everyone in the waiting room.
"What are they here for?" I asked. "They look so happy!"
This is the great thing about animal emergency rooms compared to people ones. You can ask people for intimate details and everyone is eager to share. The sense of camaraderie is palpable. All us animal lovers here together, worried for our pets.
"They ate a plank of wood with nails all through it," the dogs' owners replied wryly as the dogs wagged their whole bodies, clearly chuffed with themselves.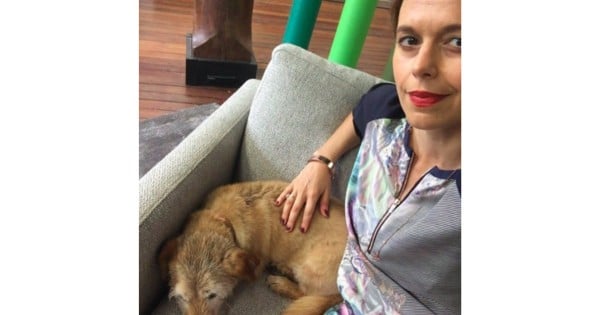 Staffies are chewers apparently. And these two had form. Carpet, building materials, clothes,…..
They needed x-rays.
"Then what?" I asked.
"The vet told us if the wood and nails are still in their stomach they can operate and remove it but if it's passed through their stomach, they can't operate."
I told them a story about when I was a kid and our two Springer Spaniel puppies discovered two glasses with the remains of brandy at the bottom of them and proceeded to eat the glasses.
"They were fine," I said reassuringly.
Another lady came out of a consulting room with her cat in a carry case. "Everything OK?" one of us asked her. We were starting to feel quite proprietorial of everyone's animals, invested in good outcomes.
The lady shook her head slightly. "She wasn't eating and so I brought her in and they've found a lump in her mouth and……well, I don't know how I'm going to tell my daughter."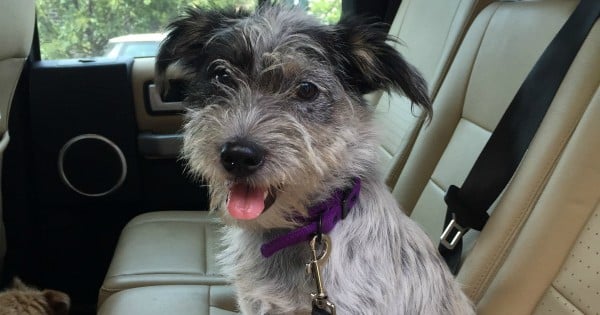 We all made sympathetic noises.
Toby's owner showed us photos of Toby – a little Maltese terrier – on her phone and we all tried not to cry.
"He's 8 years old," she said and a spirited discussion ensued about the selfishness of dog owners who don't restrain their animals.
The subject turned to pet insurance. I'd been entrusted to organise it when we brought Bella home from the pound and naturally I'd forgotten.
We all swapped notes on which one was the best. Pets are expensive, man.
Finally it was our turn. Bella was terrified as she was being examined. She probably thought she was being left there, abandoned again to a life inside a cage with nobody to love her. My heart constricted as I looked at her scared, sad, resigned little face and she tried to climb inside my son's shirt.
She still wouldn't put any weight on her foot but when he manipulated it, the vet couldn't seem to replicate any pain and couldn't feel any visible breaks.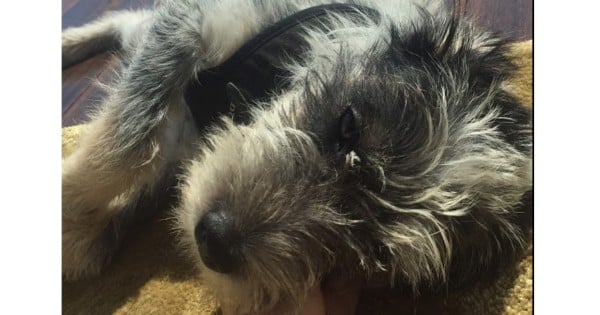 He wanted to see her walk around a bit more but she kept trying to climb up into my lap and when she did get down on the ground, she was so scared she threw up.
"My suggestion is to give her some pain relief and see how she is over the next day or two. Or we can do an x-ray."
We chose option 1 and took her home to watch her closely while urgently investigating pet insurance for any future mishaps of which there will of course be none TOUCH WOOD (as opposed to eating wood which she most definitely not do).
Before we left, we said goodbye to all our new friends in the waiting room. I felt like we'd been through something together. Like a very intense bonding ritual. I was loathe to leave little Toby without knowing how he was doing, even though I'd never laid eyes on him. I sense the Staffies will be fine. Sturdy buggers they are.
This morning? Bella isn't even limping.
My ambassadorship is safe. But my thoughts are with little Toby the mauled Maltese. Please keep your pets on a leash.
Please.