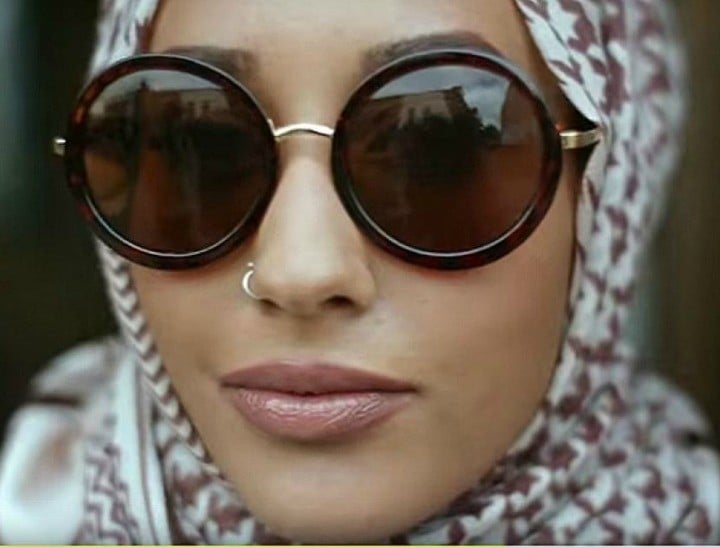 As Australia's first veiled reporter on national television, I recognise the significance of fashion icon H&M hiring its first hijabi model. But we've still got a long way to go when it comes to accepting visibly Muslim women, writes Tahmina Ansari.
"Wow, that's incredible, I can't believe it."
That was my reaction to the news article on the first hijabi model for H&M, Mariah Idrissi, "going viral".
H&M is a retail clothing giant that not only has a great range for those who are fashion forward, but is now apparently setting a different kind of trend by using a Muslim model for its latest campaign.
Watch the video here. Post continues below. 

Ordinarily, this would barely be newsworthy. It would be just another model, just another campaign. What makes this sensational is that this model comes adorned with the Islamic headdress, the hijab. She is now the first visibly Muslim woman to appear in mainstream fashion in such a capacity for such a globally acclaimed fashion label.
The news circulated throughout the usual channels and social media is abuzz in the wake of this bold move by H&M.
My initial reaction, however, soon melted away and the reality of my own experiences as an Australian Muslim woman, who also happens to wear the hijab, set in.
I remember when I first set my eyes on journalism and the doe-eyed naivety with which I saw the industry. I was the first Australian Muslim woman journalist wearing the hijab. I made history in 2013 by being the first veiled reporter on national television. I, a once refugee from Afghanistan whose family came to Australia to escape invasion, war and suffering, was just like any other candidate trying to break into a competitive and demanding industry. Only difference was, I did it all wearing hijab.