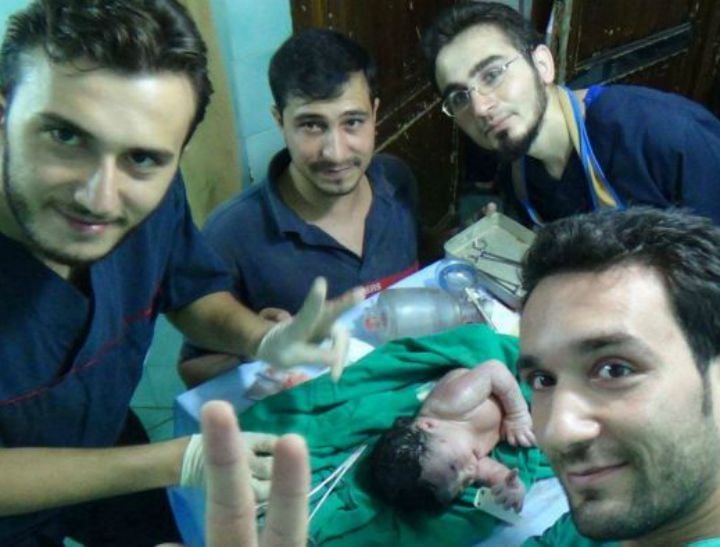 By ABC NEWS.
Dramatic footage shows doctors in Syria delivering a baby girl via emergency caesarean after her mother was wounded when an explosion shot a piece of shrapnel through her stomach.
The moment the baby was cut out of her mother's womb is shown in graphic detail in the video, which was posted by the Aleppo City Medical Council, a non-profit medical service in the city, on their Facebook page.
Doctors cut open the mother's abdomen to reveal a finger-sized hole in her womb, through which the shrapnel had entered.
Watch the video here. Post continues below. 
They then swiftly cut open the womb and pull out the baby, who has a piece of shrapnel lodged in her left eyebrow.
The doctors spend several minutes working to get the baby breathing before a moment of relief when she cries for the first time.
Doctors then pull the ragged piece of metal from the baby's forehead, revealing a deep gash, and wrap her up, then return to work on her mother.