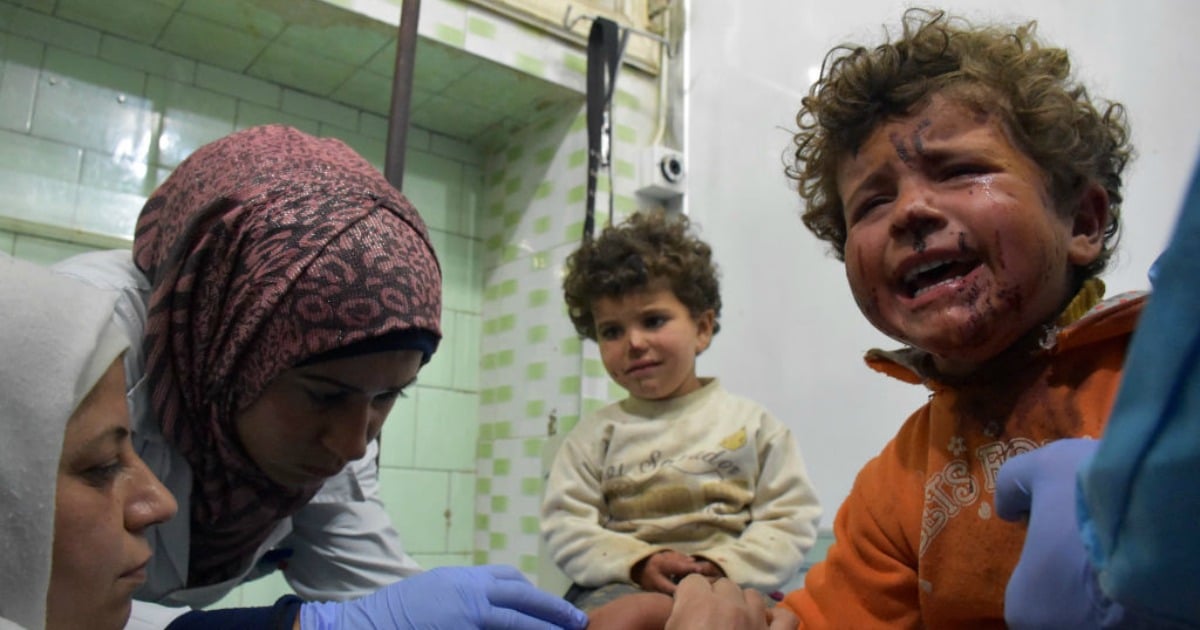 The death toll from a bomb attack on a crowded bus convoy outside Aleppo has reached at least 126 in the deadliest such incident in Syria in almost a year, the Syrian Observatory for Human Rights monitoring group says.
It is understood almost 70 of those killed were children.
Syrian rescue workers of the Civil Defence said that they had taken away at least 100 bodies from the site of Saturday's blast, which hit buses carrying Shi'ite residents as they waited to cross from rebel into government territory in an evacuation deal between the warring sides.
The British-based Observatory said on Sunday that the number was expected to rise.
Those killed were mostly residents of the villages of al-Foua and Kefraya in Idlib province, but included rebel fighters guarding the convoy, the Observatory said.
There was no immediate claim of responsibility for the attack, which pro-Damascus media said was carried out by a suicide car bomber.