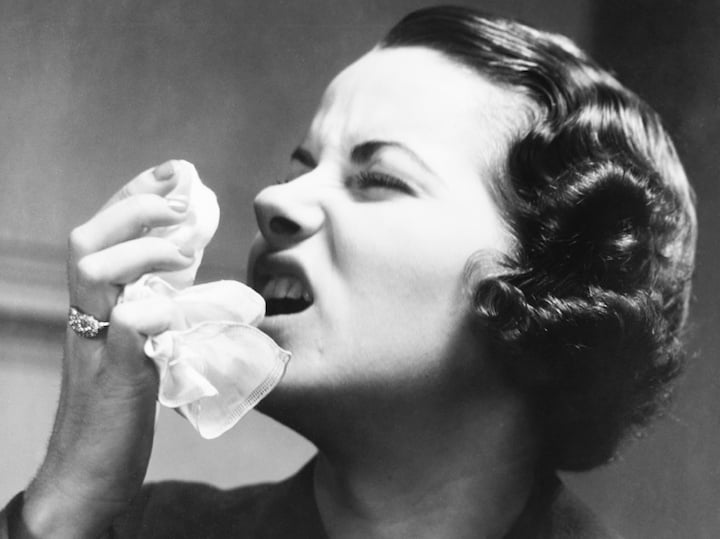 Despite how tempting it may be, step away from the keyboard.
On my lunch break a few months ago I happened to look down at my legs, and noticed I was covered in ugly blue bruises.
It was weird, because I didn't remember falling down any flights of stairs or getting into any street fights at the time.
But I shrugged it off and went about my day. Until, a few hours later, I had a nose bleed.
And then, like any self-respecting 30-something, I Googled my symptoms on my smartphone. And there it was: Leukemia.
I almost gave myself a heart attack to go with my new leukaemia diagnosis. I went into full-blown panic mode, picturing surgeries and tests and hospitals.
I sent my husband a terrified, garbled text and I booked myself an appointment with a real-life doctor after no more than a glimpse at the search results.
Just as an FYI, you should know that this post is sponsored by the National Home Doctor Service (13SICK), but all opinions expressed by the author are 100 per cent authentic and written in their own words.
And then, I remembered what had happened the night before when I got up to get a drink of water.
It was the middle of the night and I was completely groggy – having kids will do that to you.
My eyes weren't even fully opened as I stumbled to the kitchen, and I managed to collide with both the couch and the dining table on my way. Hence the forgotten, mysterious bruises. I have also been susceptible to nose bleeds for my whole life, so it wasn't so suspicious once I knew the bruises were caused by my own clumsiness and not a horrible, deadly disease.
Feeling more than a little sheepish, I called the doctor's surgery to cancel my appointment. I sent my husband a second, shame-filled and apologetic text. And that was the very last time I relied on Dr Google.
Because it was far from an isolated incident, my friends. Oh no. Over the years, I had been a prolific patient of Dr Google. You could even say I was addicted. And when it's my kids who are sick? My panic reaches the next level. I can't even count the number of times I've dragged them to the doctor after scaring myself due to my Google habit.