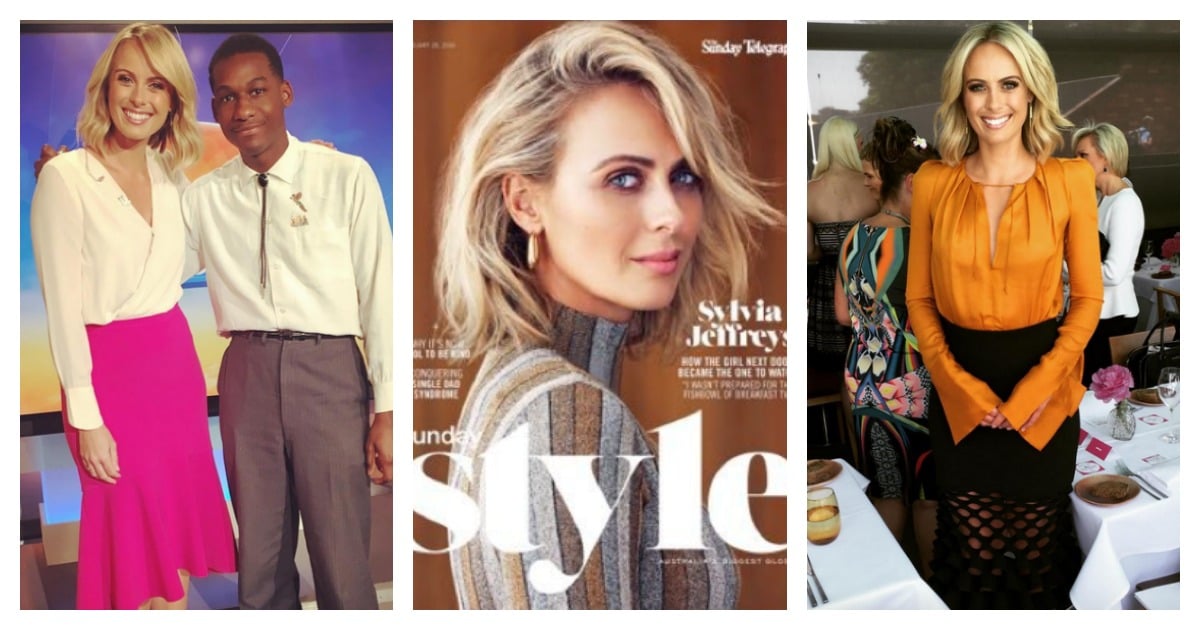 3:15am wake up calls. Four hours of live television, five days a week. Intense media scrutiny.
This is what 29-year-old Sylvia Jeffreys' life looks like.
Less than two years ago, Jeffreys landed her dream job alongside Karl Stefanovic and Lisa Wilkinson on Channel 9's Today Show. She replaced Georgie Gardner, one of Australia's most beloved newsreaders. And almost overnight, it was as though Jeffreys went from sourcing the stories, to becoming one.
In her interview with Sunday Style, Jeffreys reveals the toll such a transition took on her, and opens up about the world of breakfast television.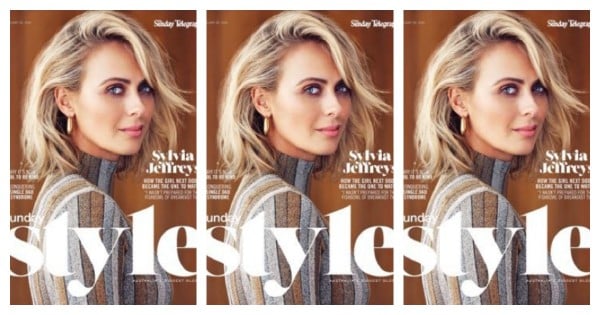 "You can't mentally prepare for it," she says. "It's something you have to come to terms with at the time. I wasn't prepared for the fishbowl of breakfast TV and it was really hard for me."
In particular, Jeffreys struggled with the overwhelming interest in her personal life that came with her very public new job.
"I was emotionally drained for the first six months, trying to get my head around the intense interest.
Not just on how I was doing my job, but who I am, what kind of person I am, what's my love life, what's my family life, what's my home life… things that had never been of any interest to anyone until this job."
When Jeffreys joined the Today team, the program was attempting to focus more on news content than the lighter segments favoured by their competitors. And this approach worked. By the end of last year, Today was topping the ratings in Sydney, and the ratings gap between Today and Sunrise had dramatically closed in Melbourne.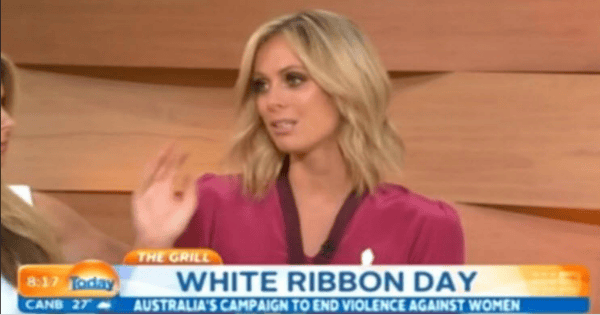 Of course, with this success, came even more media attention.
"The scrutiny was weighing on me," says Jeffreys. "It wasn't just the job, it was a whole new ball game. I was overwhelmed by the interest… I just really desperately wanted to do well, because it was a job I always wanted, but never thought I'd get."
Had it not been for the mentorship of Karl Stefanovic and Lisa Wilkinson, the experience may have been far more challenging.
Jeffreys fondly recalls, "On my first day, I walked into my dressing room and there was a beautiful orchid from Lisa, just to say 'Welcome'."
From Wilkinson's perspective, this encouragement and support was well-deserved.
"The morning she stood outside [former Socceroos captain] Lucas Neill's high-rise hotel room after a big win, and managed to entice him down for an exclusive interview with nothing more than the promise of a hot bacon and egg roll, she had us. We all knew then that we had to have her as a permanent member of the on-air team," Wilkinson says.
Jeffreys also describes her co-host Karl Stefanovic as a "kind and generous" mentor.
Watch Sylvia Jeffreys and Karl Stefanovic on air together. Post continues after video…
While Jeffreys is open about the challenges that come with life on breakfast television, she's quickly learnt how to deal with them.
She says, "When it comes to handling it, it is a case of separating the constructive feedback from the baseless vitriol that sometimes comes our way."
It's likely that Sylvia Jeffreys has a long and colourful career ahead of her, although she can't say with any certainty what the future will look like.
"The nature of the industry is so fluid, it's hard to predict what the landscape will look like in 12 months' time, let alone a decade.
"You think loosely about long-term plans and, 10 years down the track, I'd be lucky to still be in this job," she says.
The world of breakfast TV may be incredibly difficult, but Sylvia Jeffreys appears to find it incredibly rewarding.
On the brink of entering her 30s, she feels "immensely grateful to be in this position, and optimistic about what lies beyond the 30 mark. Life is good, and exciting."