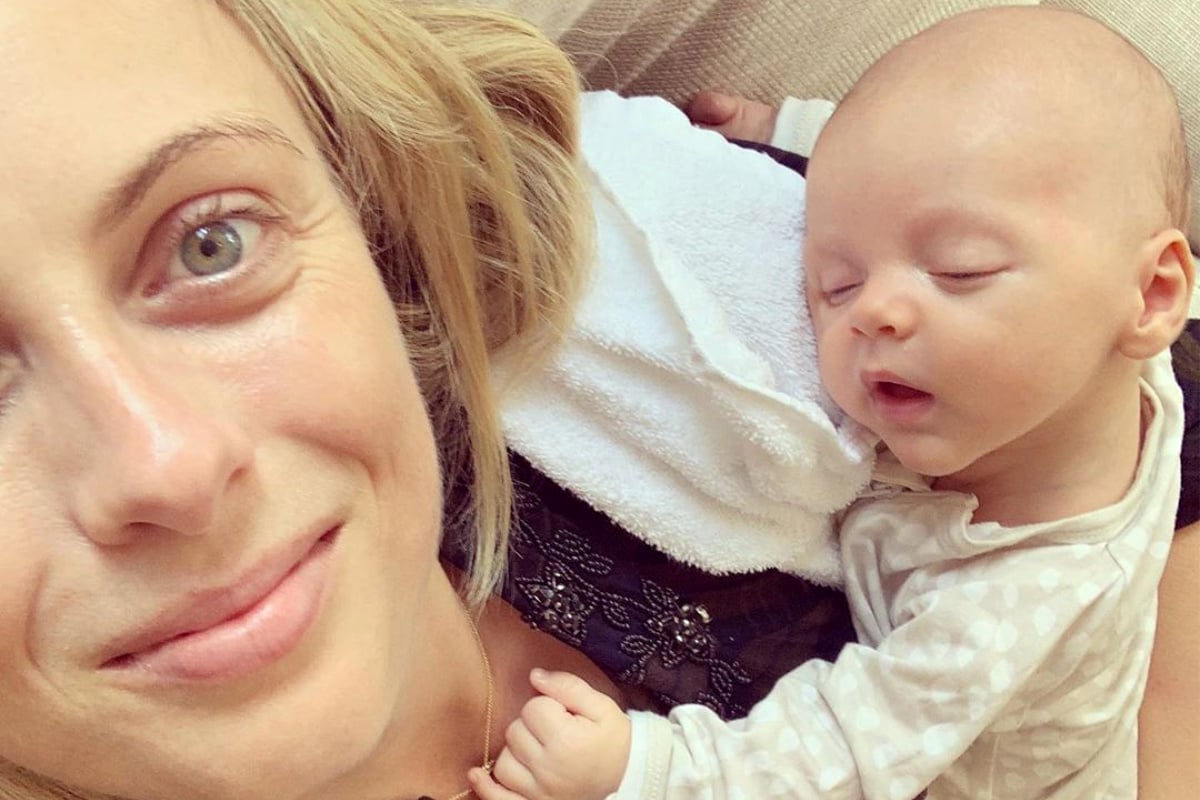 In this time of uncertainty, many of us are feeling overwhelmed.
Whether that be because you're working from home, trying to juggle a career and look after the kids or have recently become a parent, everyone, for some reason or another, feels uneasy.
Mia Freedman shares her thoughts on coronavirus. Post continues below.

For new mums, this should be an important and exciting time with your newborn. But as mothers groups are cancelled out of necessity and public places such as cafes and restaurants are increasingly avoided thanks to the need to socially distance, many have been left feeling isolated.
Today Extra co-host and new mum Sylvia Jeffreys knows that feeling. And she wants to remind you that you're not alone.
Jeffreys, who gave birth to her first child Oscar with husband Peter Stefanovic back in February,  shared a photo of herself and her newborn last night, encouraging new mums to reach out to her and share how they are coping with the changing times.
 

View this post on Instagram