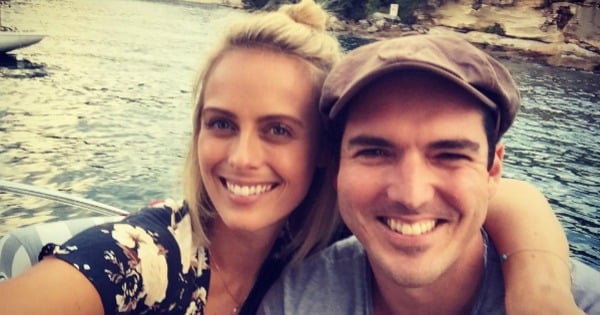 Last week, Sylvia Jeffreys and Peter Stefanovic revealed their "old school" love affair.
It sounded like something from a romance novel, with the couple starting off as pen pals and progressing from there.
But now, it seems like that romance has come back to reality, with the pair spending a night in Paris – correction, their only night in Paris – at a soccer game.
Take a moment to imagine how you might feel if your husband/boyfriend/partner/father/brother/actually anyone in your life at all wasted your single, precious night in the most romantic city in the world at a soccer game, even if it was a sort of important one.
Now compare how you'd feel to Sylvia's face in this photo.
Scarily accurate, hey?
At least Peter seems to be having a good time.
On Sylvia's behalf, though, we desperately hope there'll be macarons and wine involved later.
Watch the Mamamia staff confess the reasons they bailed on bad dates…