Twenty-two years ago, Greg Wilkinson wrote a letter 'to the future'.
In a world not all that long ago when Paul Keating was "pushing hard for Australia to become a Republic by 2000", petrol was just $0.68/L and "surfing the Internet" was the latest craze, Wilkinson decided to leave a time capsule from Easter Saturday, 1995, with his scarily accurate predictions for the future in the wall of his home in inner Sydney.
A home he bought for $170,000.
Along with the three page letter outlining what life was like in 1995 was a photo of Wilkinson and his wife, Roslyn Green, on their wedding day.
Two decades on, the letter has been found by a group of Sydney tradesmen contracted to work on the Rozelle home's renovations, which they posted to Facebook in an effort to track down its writer.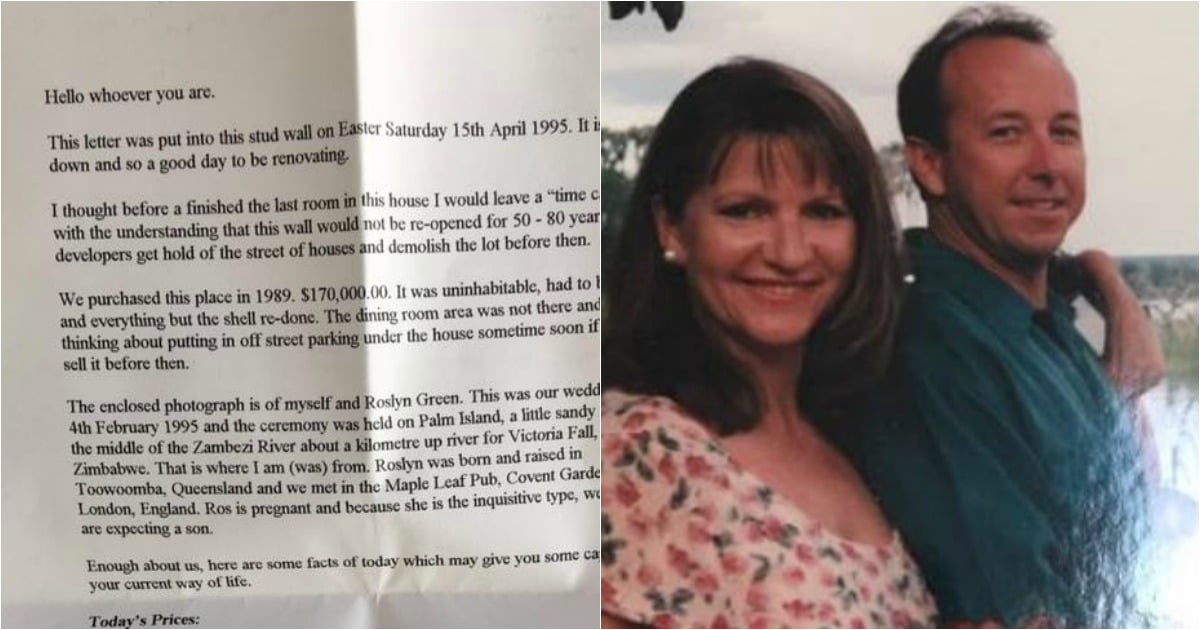 "I received a Facebook messenger request and a very nice guy asked if I was the right guy and pointed me to it... and there it was. It almost brought me to tears," Wilkinson, now 61, told The Sydney Morning Herald of rediscovering his time capsule.
"At first when I saw the letter up on Facebook I felt a little violated... Then having thought about it and with the predictions it really highlighted the progress of the internet in 22 years and, without it, how would they ever have found me?"