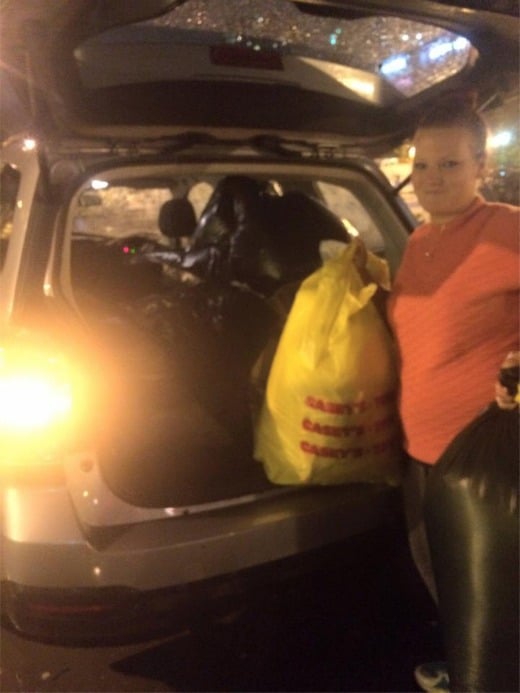 Spare a thought for the homeless as the storms wreak havoc in Sydney. The thousands of men, women and children who sleep rough have seen conditions over the last few days most of us could not imagine.
What were you doing last night?
Bunkered down in the warmth of your home checking the BOM for the latest weather advice in Sydney? Were you safe in your doona away from the chilly Melbourne night? Were you cosy in Brisbane, or Perth or Adelaide thinking of friends and family over in Newcastle or Sydney and wondering how their homes had fared?
Were you like me – safe, warm, dry. Comfortable.
Sydney mother Sacha Whitehead wasn't. She was out on the streets of Sydney last night handing out dry clothing, blankets and sleeping bags to the homeless.
She was driving to the houses of generous Sydney siders and collecting waterproof clothing, bagging it up and walking the streets in the pouring rain to make sure that those in need made it through the night.
She was anything but dry, warm or safe.  She is one of the heroes of these storms. One of the many who looked past their own leaking homes and wet boots and turned to the plight of the homeless.
Fairfax Media reports that during this once-in-a-decade storm — which has seen three people die — the homeless have suffered the worst. The Salvation Army has reported an overwhelming demand for help as the weather forces many homeless out of their usual spots.
The Salvation Army Streetlevel Mission Leader, Mitchell Evans, said the number of homeless people sleeping in bus shelters, underneath building awnings and doorways had increased since Monday.
"A lot of our community have bunkered down. Even sleeping in bus shelters doesn't help because the rain comes in sideways," he said.
"City centres are pretty packed and full on. Last night many had nowhere to go," he said.
It was this very thought that took mother-of-one Sacha Whitehead away from her own dry home to the streets.