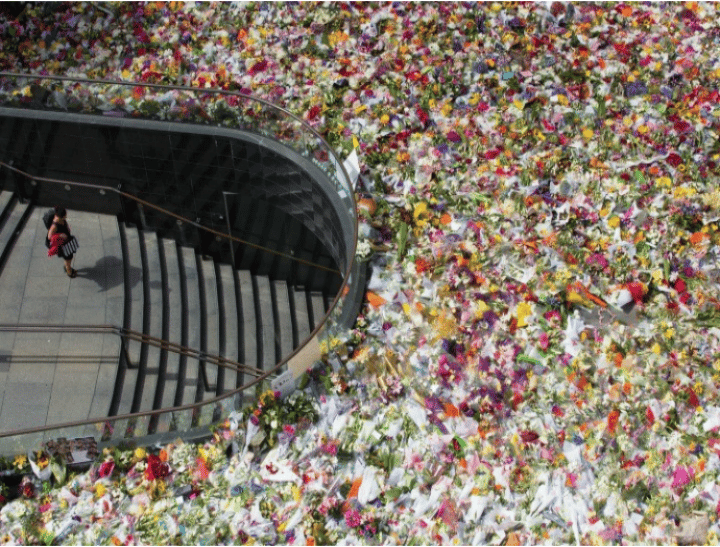 We've rounded up all the latest stories from Australia and around the world – so you don't have to go searching.

1. Sydney siege inquest begins today.
The inquest into the Sydney Lindt Cafe siege is due to resume today.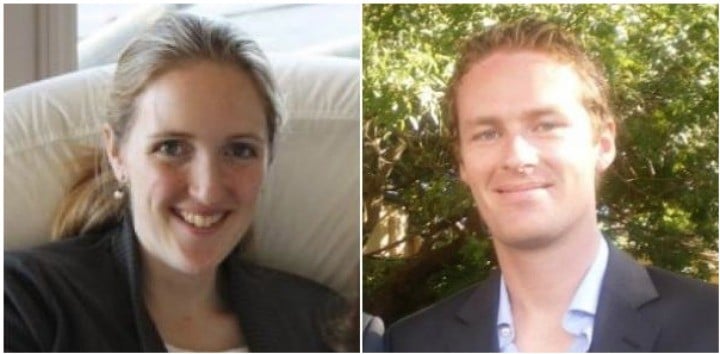 A two-week session of hearings will begin a comprehensive inquiry into the deaths of Lindt Café manager Tori Johnson, 34, and lawyer Katrina Dawson, 38, who lost their lives during the siege on December 15 2014.
Counsel assisting the inquiry, Jeremy Gormly SC, told a directions hearing in January that the inquest will build a comprehensive picture of what happened during the siege, including contributing factors and the aftermath.
Coroner Michael Barnes will also examine the death of gunman Man Haron Monis, what was known of him as a security risk, why he was on bail despite facing charges of being an accessory to murder and how the siege was managed by police.
The inquest will consider whether the siege was an act of terrorism and implications it has for citizens going about their daily lives.
The evidence will include extensive audio recorded during the siege, CCTV and video footage, and social media and telephone records.
For the first time in NSW key aspects of the inquest will be live-streamed online.

2. As Ireland celebrates same-sex marriage vote, Australians wonder when it will be our turn.
The Prime Minister, Tony Abbott has ruled out a referendum in Australia similar to that on the weekend which gave Ireland same-sex marriage saying it was a matter, in Australia, for parliament.
"Referendums are held in this country where there's a proposal to change the constitution," Mr Abbott told reporters.
"I don't think anyone's suggesting that the constitution needs to be changed in this respect."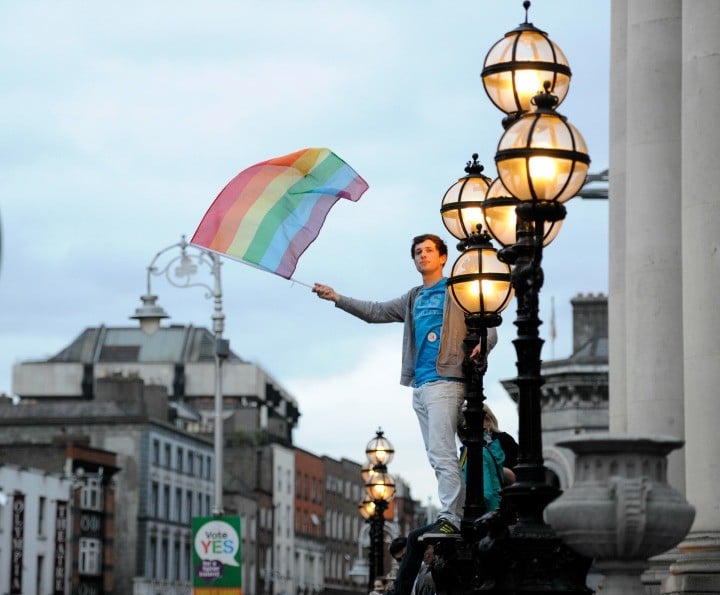 Mr Abbott acknowledged the issue was important to millions of Australians saying "There are a range of views inside the Parliament; there are a range of views inside my party room; frankly there's a range of views inside my family.
"Inside the Abbott family I'm probably the last holdout for the traditional position.
Yesterday Labour MP Tony Burke, who voted against same-sex marriage in 2012, was the latest politician to declare his support for same-sex marriage writing in a statement on his website that the best thing for community cohesion would be for the change to be legislated as soon as possible.
He said Ireland's decision to vote for same-sex marriage over the weekend should leave no politician in any doubt that the legalisation of same-sex marriage in Australia was inevitable.
Mr Burke's change of heart now brings marriage equality legislation within three votes of majority support for the change in the House of Representatives if Liberal MPs were granted a free vote.

3. Government to crack down on marriage welfare cheats.
The Federal Government will crack down on fake couples who "marry" for visa fraud then claim separate single welfare entitlements reports The Daily Telegraph.
Today the Immigration Minister, Peter Dutton and the Human Services Minister, Marise Payne will announce a new data matching system which will find couples who claim to be either married or in a de facto relationship but are providing separate departments with different information.
Legitimate couples, who are happily married, but claim to have split so they can earn more money from separate payments will also be targeted.
Mr Dutton said we were seeing more contrived marriages than ever before.
"Last year, my department identified an increase in the number of allegations relating to the facilitating of contrived marriages," he said.
"This data-matching program is part of a whole-of-government approach to fraud detection and prevention. People who deliberately take advantage of Australia's welfare and migration system will be caught.''
Those found to have defrauded the system may lose their visa and will be forced to pay back the money and criminal charges.

4. PM to announce Australia's first Counter-terrorism Minister.
The Australian reports that the Prime Minister, Tony Abbott will today announce the former ambassador to Iran and Indonesia Greg Moriarty as the nation's first counter-terrorism tsar.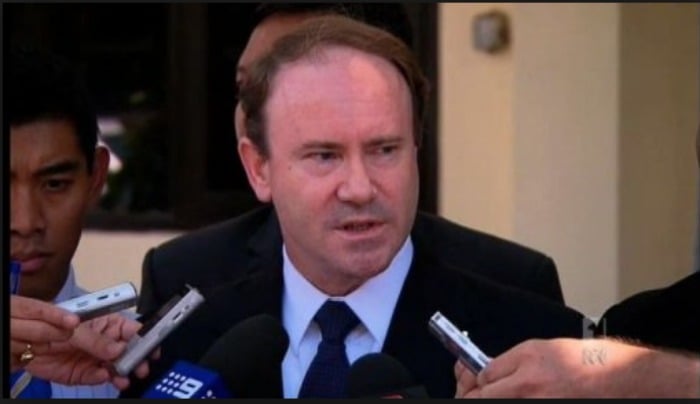 Mr Moriarty will take up the new role of National Counter-Terrorism Co-ordinator to lead the new counter-terrorism co-ordination office within the Department of Prime Minister and Cabinet.

5. Low-income families to bear brunt of federal budget reforms, Labor modelling shows.
By Louise Yaxley
The Federal Opposition says new figures from the National Centre for Social and Economic Modelling (NATSEM) show low-income families would lose most if the budget is passed in full.
NATSEM's modelling, which was commissioned by Labor, shows a single income family on $65,000 a year with two children would lose nearly $21,000 over four years.
A sole parent with two children on $55,000 would also be more than $20,000 worse off — or up to $6,000 a year.
Labor's families spokeswoman Jenny Macklin said the figures showed the budget was grossly unfair and would hit hundreds of thousands of low and middle-income families.
"The message from these figures is that the only way to protect these families is to reject these cuts in the Senate when the Government next presents them," Ms Macklin told AM.
The modelling shows the lowest income families would lose about 7 per cent of their disposable income, whereas the richest families would have a tiny gain.
It included the Government's plan to stop Family Tax Benefit Part B when the youngest child turns six, which the Senate has refused to pass from last year's budget.
Parliamentary secretary to the Prime Minister Christian Porter told Sky those measures would fund a proposed increase to childcare.
"The fiscal reality is that that there must be savings that you garner to pay for the package," Mr Porter said.
"These are the savings that have been put on the table and we have to negotiate around these savings to make the package happen.
"I think that might just focus the mind of crossbenchers.
"Because if they go back to their constituencies who want the benefits of the childcare package, and who I think ultimately will be willing to live with savings in other areas, that ultimately will put pressure on the cross-benchers that maybe hasn't been there before."
Ms Macklin said asking families to accept the trade-off was unfair.
"The Government should not be saying to families that face a cut to their income of more than $6,000 a year that they have to take that cut for other families to get improvements to child care," she said.
"That is just outrageously unfair and families are very, very angry that that is the way that Tony Abbott is treating them."
A version of this story was originally published on ABC.

6. Sofia Vergara's ex allowed to sue for custody of frozen embryos.
Nick Loeb, ex-fiancé of "Modern Family" actress Sofia Vergara has been granted permission to file a revised lawsuit seeking custody of two frozen embryos the couple created when they were together.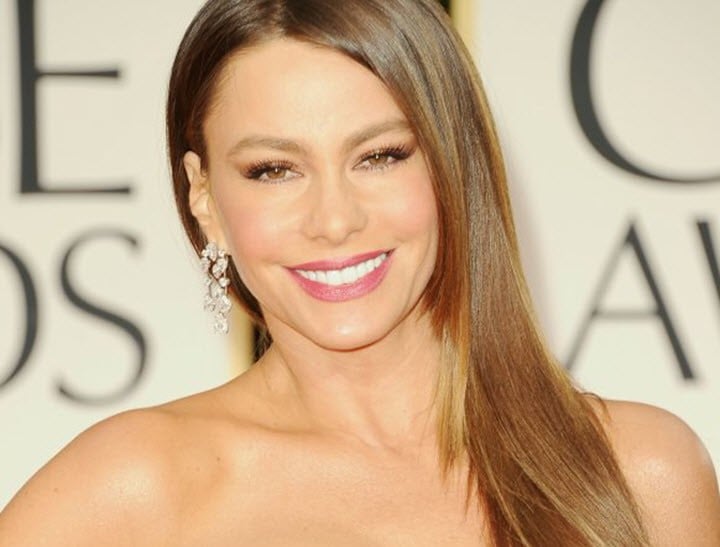 Loeb, 39, first sued Vergara in August 2014 — four months after they split up — seeking to void the contract that they both signed when they had the embryos created in 2013.
Entertainment Tonight reports that in the newly amended lawsuit, Loeb will specifically be suing for custody of the embryos.
Through her lawyers Vergara has said that she doesn't want to use or destroy the embryos but simply leave them frozen.

7. Gorilla kills fellow primate in front of terrified children.
Visitors to Melbourne Zoo on Friday have been horrified to witness one of the young silverback gorillas, Otana attack another gorilla 33-year old Julia.
Julia later died from her injuries.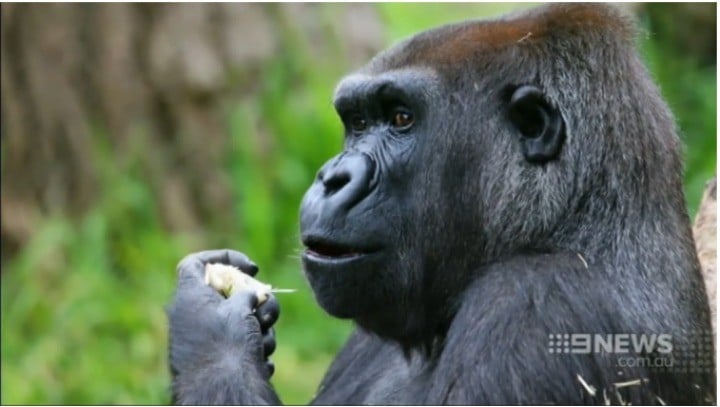 One mother told The Herald Sun a group of young school students witnessed the attack.
"(The noise from the slapping) was really loud and her lower fur was all bloody and red and you could see a gash," she claimed.
"Julia would run away and then the male would come back and pounce on her, slapping her again. It was really frightening."
The Zoo confirmed that Julia died Sunday night from the injuries.
"Silverbacks assert their dominance as a normal part of behaviour, (but) in this instance, the results of the aggression Otana displayed towards Julia … were unexpected and unprecedented" the Zoo said.

8. Police slam Facebook vigilantes.
A woman has spoken out after her elderly father was assaulted after being publically accused of being inappropriate towards young children, when in fact she says he just has language problem and dementia.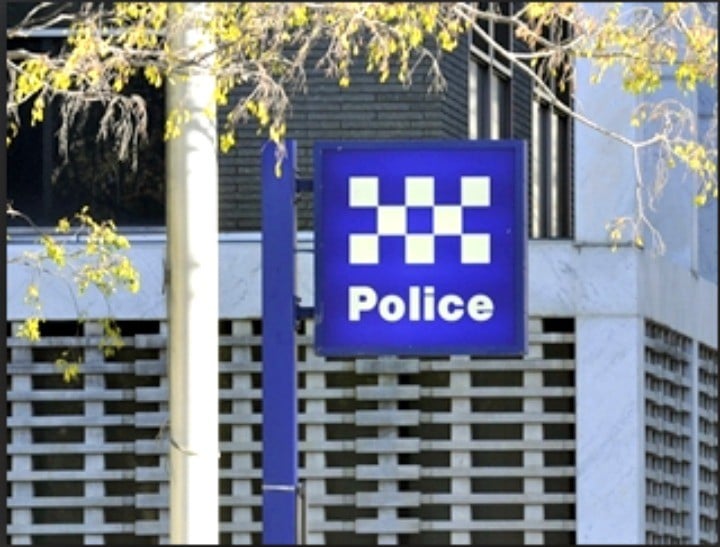 The Advertiser reports that the elderly man had approached children as he found them easier to talk to. A woman had photographed him and placed his image on Facebook saying he had approached a young boy and tried to tickle him, before approaching a girl and trying to talk to her.
The Facebook post said the man had offered money to the children if they would come with him.
The man's daughter approached the original poster and asked her to remove it but she refused.
The 78-year old man, from Semaphore in Adelaide was then assaulted in a shopping centre car park.
The man' s daughter told The Advertiser if people have concerns about behaviour of others they believed to be criminal they should approach the police and not take matters into their own hands.
"You just can't persecute someone without knowing the background," she said.
"In this society people just jump to conclusions and we don't trust people like we used to anymore.
"Let the police handle it — that's their job."
Police have also issued a warning.
"Posting defamatory information about someone on Facebook is dangerous and could result in legal action being taken against the publisher," a police spokesman said.
"I wish she had just let police deal with it rather than putting it all over Facebook," she said.
The man, a grandfather to five children was unharmed.
"He said there were two gentlemen and a lady who assaulted him in the Coles carpark and they pushed him off his bike," she said.
"He said they were angry but he didn't know why, he didn't know what he had done wrong."
9. Women risk losing the ability to give birth naturally.
A new book by well-known French doctor Michel Odent has claimed that in the near future women risk being unable to give birth naturally or even breastfeed their babies in the future because of modern aids.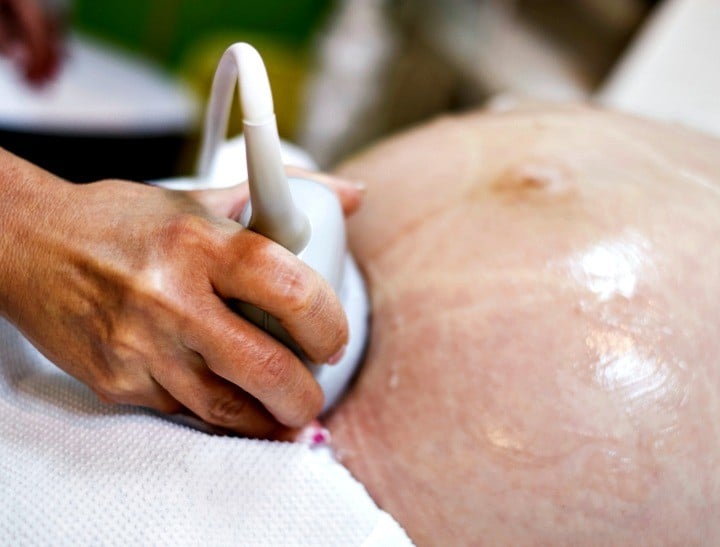 84-year-old Odent, a well-known obstetrician argues that childbirth has become so medicalised that women will lose their ability to give birth unaided.
In the book Do We Need Midwives? he writes that women are taking longer in labour than 50 years ago, with huge numbers of pregnant women provided with drugs and surgery in labour.
The doctor, who pioneered the use of birthing pools says that women giving birth between 2002 and 2008 took 2½ hours longer in the first stage of labour than those who gave birth between 1959 and 1966.
"To me it demonstrates the obvious — that women are losing the capacity to give birth," he said. "That is the primary phenomenon . . . the number of women who give birth to babies naturally is becoming insignificant."
He also is criticises of the rise in caesarean sections. Australia has one of the highest caesarean rates in the world.
Almost one-third of all births in Australia are now caesareans.
In another piece of writing – a contribution to Antonella Gambotto-Burk's new book, Mama: Love, Motherhood and Revolution Odent has also criticised the use of drips of synthetic oxytocin on women in labour.
He suggests that it is reducing women's ability to produce the hormone naturally.
"I believe that the human oxytocin system – oxytocin being the hormone of love, fundamental to birth and bonding, even in adulthood – is growing weaker. The future of the human capacity to give birth is at risk."

10. 'A Beautiful Mind' mathematician John Nash dies in car accident.
Nobel Prize winning mathematician John Nash, who inspired the movie "A Beautiful Mind," has been killed in a car accident with his wife in New Jersey, ABC News reports.
The couple were in a taxicab whose driver lost control and crashed into a guardrail, the network reported, citing state police.
Russell Crowe and director Ron Howard paid tribute to the couple. Crowe tweeting: "Stunned…my heart goes out to John & Alicia & family. An amazing partnership. Beautiful minds, beautiful hearts."

11. Grandmother gives birth to quadruplets.
A German grandmother has given birth to quadruplets.
65-year old Annegret Raunigk is now the oldest woman to birth quads and makes her the mother of 17 children, and grandmother to seven.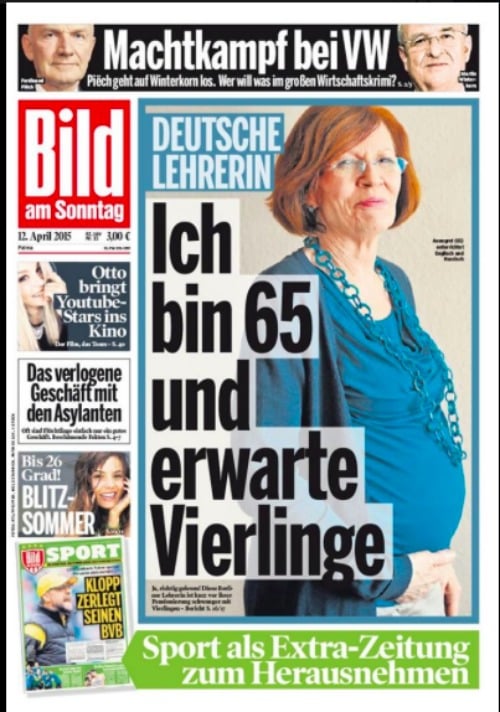 Raunigk, a single mother, gave birth last week to three boys and one girl after a pregnancy of just under 26 weeks, the German broadcaster RTL reported.
The newborns — whose names are Neeta, Dries, Bence and Fjonn — were delivered by C-section and are being kept in incubators for premature babies.
The oldest woman to ever give birth is Rajo Devi Lohan, an Indian woman who at 70 became the world's oldest known first time mother after three rounds of IVF.
Do you have a story to share with Mamamia? Email us [email protected]
[post_snippet id=324408]