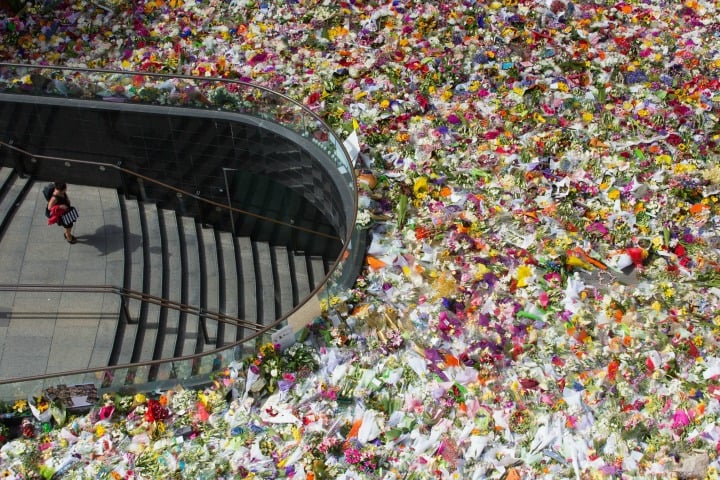 A year ago today marks the day my workplace was locked down as the horrendous events unfolded in Sydney's Martin Place during the Lindt Café Sydney Siege, where a lone gunman, Man Haron Monis, held ten customers and eight employees hostage.
I later learned that four of my fellow employees were begging for their lives, after having simply popped out of the office that morning to grab a cup of coffee.
I'm not one for public spectacles and I prefer to avoid crowds but, in the days that followed the Lindt Café siege, I had an innate need to visit the impromptu public memorial that had sprung up in the Martin Place pedestrian mall. I was mourning the loss of two innocent lives, the horrors inflicted on the survivors and also a more personal impact of experiencing an evil that had scratched its claws across my city.