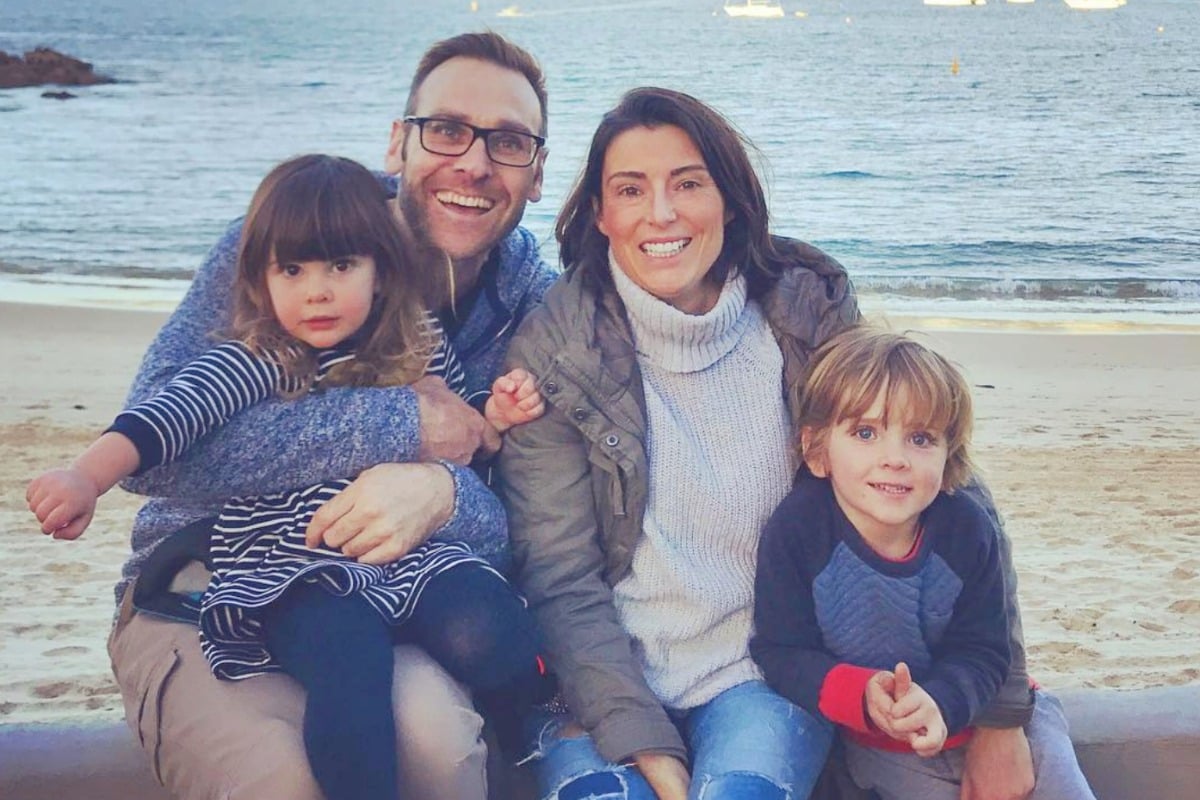 Louise DeCelis was just a typical mum, with two beautiful kids, running a successful business with her husband in Sydney, when everything changed in an instant.
At just 39, Louise was diagnosed with triple negative breast cancer in June 2017.
She's documented her battle to survive on a blog about her cancer journey, describing the emotional depths she's experienced. There's no doubt Louise is a fighter. In just over a year, she's endured 24 rounds of radiotherapy and six rounds of chemotherapy, emergency hospital trips and a mastectomy – all to be told the cancer had metastasised to the liver and bones.
Louise, mum to Evie, four, and Noah, five, described her devastation in a Facebook post this week, linking to her latest heartbreaking blog post.
"Dear family and friends, the time has come for us to ask for your help," she writes.
"I want to ask for your help. Help with a fundraiser to generate the funds required to afford the treatments I need. And for my family to live comfortably with me, wherever in the world we land for treatment."
Explaining that she has aggressive metastatic cancer, Louise is appealing to the community for their support.
"For us now the stakes couldn't be any higher," she says.
Her cancer has been labelled terminal, but for Louise, that's an unacceptable word – which is why she's determined to travel anywhere in the world to find the right treatment.
"We have sought out the best international doctors and clinics who specialise in my type of cancer," the blog post continues, but she adds, the cost is unaffordable.
"Treatment facilities and hospitals overseas are hundreds of thousands of dollars and that is without medical issue or travel and relocation costs. The best diagnostic gene profiling and chemosensitivity tests run from $5500-$10,000… per test! We've spent $40,000+ in just the four months since the metastatic diagnosis in July."
Louise then states that she's appealing for help, because she has one reason for living: her kids.