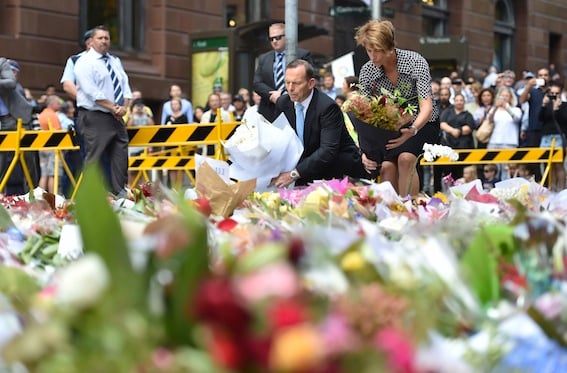 1. Sydney Mourns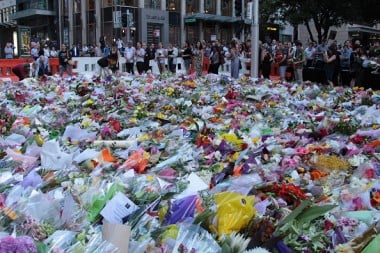 A field of flowers has taken over Martin Place reflecting the grief, anguish and also the unity that the events of Monday night have had on the city of Sydney.
The city – which one man tried to divide and destroy  – has come together to mourn.
By 10pm last night a queue of people stood waiting to show their respect.
One of those who lay flowers at the makeshift memorial was the Australian Grant Mufti, Professor Ibrahim Abu Mohammed "Today we are here, all of us, Australians grieving our great loss," a spokesman for the Mufti, Sheikh Aref Chaker told News Limited.
"We will be standing united and strong with our fellow citizens and we will not allow anyone to rob us of our values of tolerance and peace.
Late yesterday the Prime Minister Tony Abbott and his wife Margie spent their moment in reflection. Not speaking to anyone they laid flowers and moved on.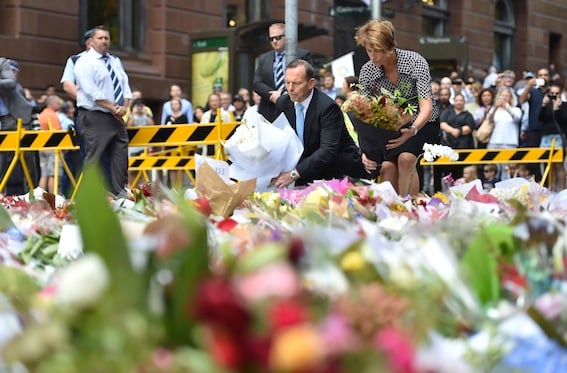 The Prime Minister lays flowers. (Source: Getty Images)