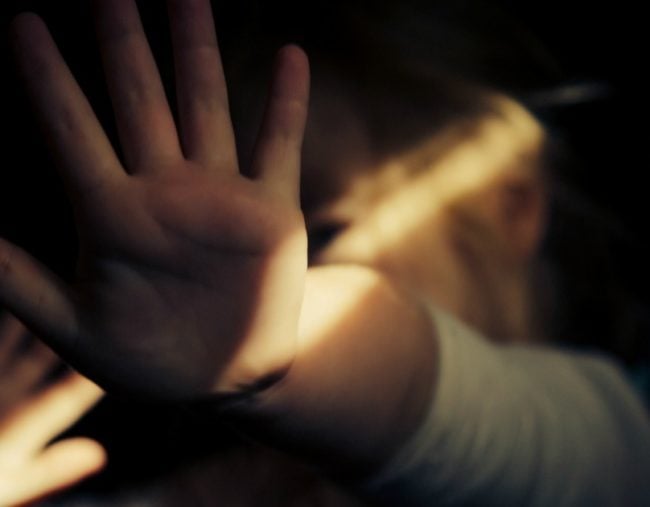 Warning: The following post contains details some may find triggering.
A Sydney man who filmed himself sexually assaulting his young stepdaughter as she slept says his years-long "relationship" with the girl wouldn't have happened if she was his biological child.
The man, who can't be named for legal reasons, filmed himself committing sex acts on the sleeping girl and says it became a "game" to see how much he could do to her before she woke up.
He told the Downing Centre District Court the girl, who he abused from the age of 12, was treated differently to other children in the family.
"Biology is one thing. There's no attraction to your own children," the self-represented 45-year-old, who had known the girl since she was four, told the court on Wednesday.
"I think my reaction would have been different if it had been my own biological child."
The man has admitted to 99 offences relating to the girl's sexual abuse from 2009 to 2014 but is on trial after pleading not guilty to drugging her and her mother.
He also denies assaulting a younger stepdaughter, saying he was present at her birth and felt like her biological father.
The court has previously heard SD memory cards discovered in the lining of the man's jacket contained 78 videos and 778 images showing him sexually and indecently assaulting the older stepdaughter.