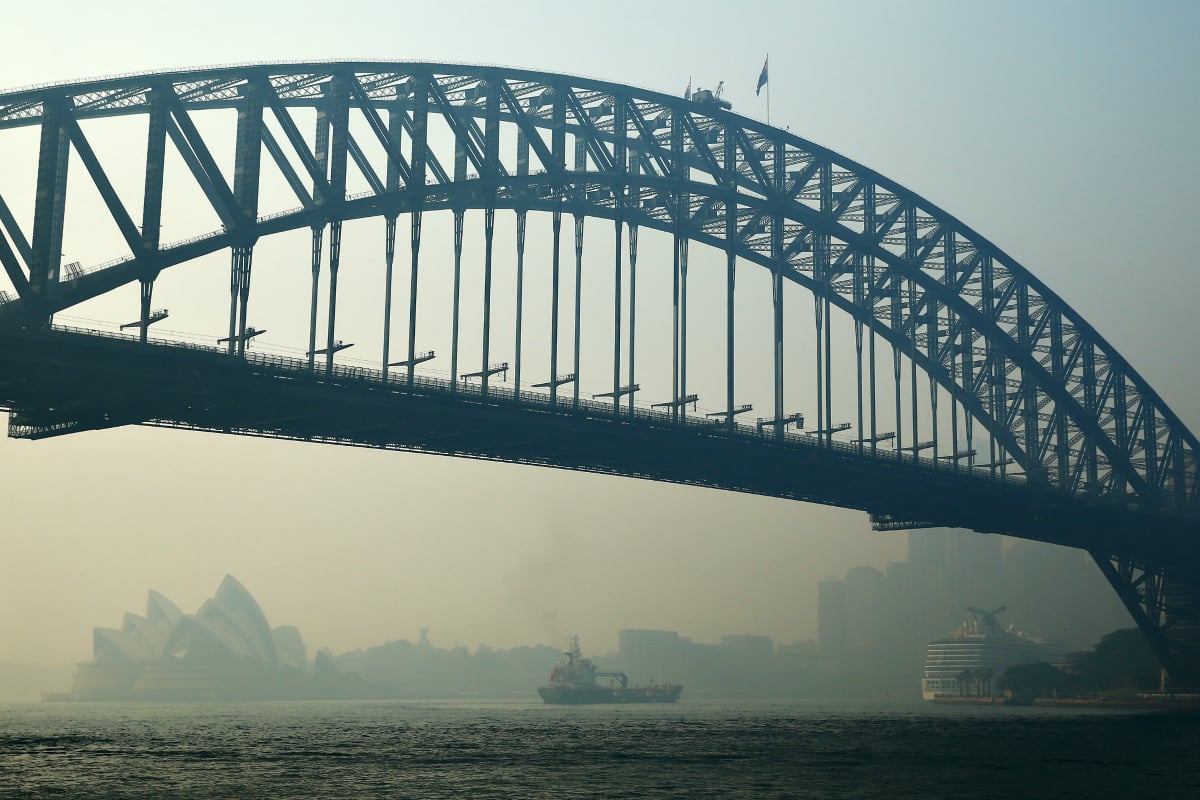 New Year's Eve is looming. But judging by a petition currently circulating online, hundreds of thousands of Australians aren't in the mood for the usual celebrations.
With large swathes of the eastern states crippled by drought and blackened by an unprecedented bushfire crisis, 150,000 people have signed a Change.org petition calling for Sydney's famous December 31 fireworks display to be cancelled and the funds redirected to struggling farmers and firefighters.
Watch: Emily Smith and her family lost everything in the NSW fires. Post continues below.

The appeal, which is addressed to Prime Minister Scott Morrison and Sydney Lord Mayor Clover Moore, reads, "2019 has been a catastrophic year in Australia for floods and fires. Give the money we spend on FIREWORKS New Years Eve to farmers and firefighters and animal carers. Save AUSTRALIA's wildlife. [sic]
"$5.8 MILLION was spent in Sydney alone for fireworks last year. All states should say NO to FIREWORKS.
"[The fireworks] may traumatise some people as there is enough smoke in the air."
On Tuesday, roughly 2,700 firefighters were battling 85 blazes around New South Wales, including a single 60-kilometre front burning north-west of Sydney. Dubbed a "mega fire", it was formed when five smaller fires joined together on Friday, forming a 250,000-hectare inferno larger than the city itself.
So far this fire season, six people have been killed, 680 homes destroyed and more than 2.7 million hectares of land burned in New South Wales alone.
"Money going up in smoke".
A number of supporters of the Change.org petition posted comments urging the government and Sydney council to adjust its priorities in the wake of the crisis.
"The farmers are still struggling [and there is] a long road ahead for them, they need the money more than we need the show," one signatory wrote. "Firefighters are doing the best they can, the land is dry, the water restrictions have started. Surely the money is more wisely spent on the issues our country is facing every day."