Natasha Smith is the owner of The London Hotel in Paddington, New South Wales.
She is also the co-owner of East London Restaurant (located atop of The London Hotel) and the China Diner brand.
So, you know, she's beyond kickarse.
Read her interview with Mamamia below…
What is The London Hotel?
The London Hotel is the quintessential neighbourhood pub offering a vibrant destination to socialise, savour a great bite to eat, unwind and enjoy the friendly atmosphere.
East London Restaurant is a sophisticated venue in its own right. Diversifying the classic offering of The London Hotel, it delivers contemporary Asian cuisine with traditional Sichuan and Shanghainese flavours.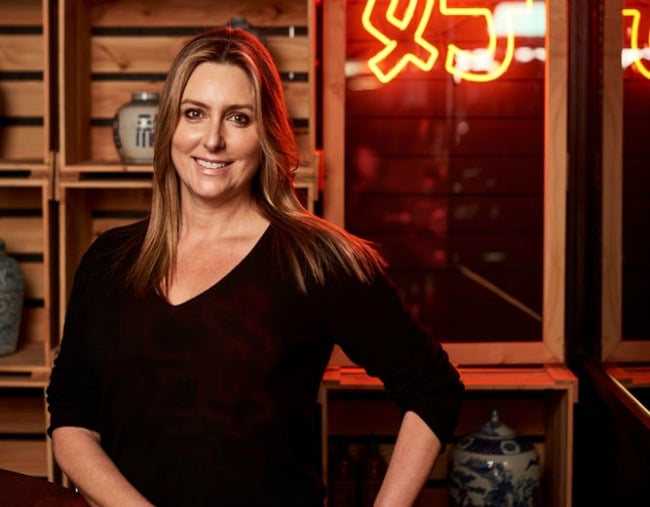 Natasha Smith. Image: supplied.
China Diner combines fresh flavourful dishes, playful cocktails and a relaxed dining experience to deliver a whole take on the 'Chinese restaurant'. Catering to young couples and families, it is sophisticated dining without the formality and utilises the playful diner concept to create a fun and energetic venue.
What were you doing before you went into business for yourself?
I actually wanted to be a journalist. I did a cadetship at News Limited where I worked in each sector of the company and wrote numerous articles for newspapers such as The Australian.
After I worked as a journalist, I set up my own child care business, Bambini's in Centennial Park, at the age of 24, which was one of the first high quality day care centres in the country in 1994.
What made you want to start your own business?
I love the challenge of watching an idea grow into a unique product. I also wanted independence so I could balance my family and home life with work.
Describe the staff/ownership structure of your business.
The London Hotel is solely owned by me. I co-own the China Diner brand and East London Restaurant with my husband, Kingsley.
Did you require investment to start your business?
No.
What kind of advice did you get before you started and from who?
I got a lot of advice from my Dad who stressed the importance of listening to people and always staying in touch with the world and what is going on.
What's the single best piece of advice you got?
Trust your instincts and have a go.
Scroll through to see some of the delicious food and drinks offered at The London Hotel. (Post continues after gallery.)