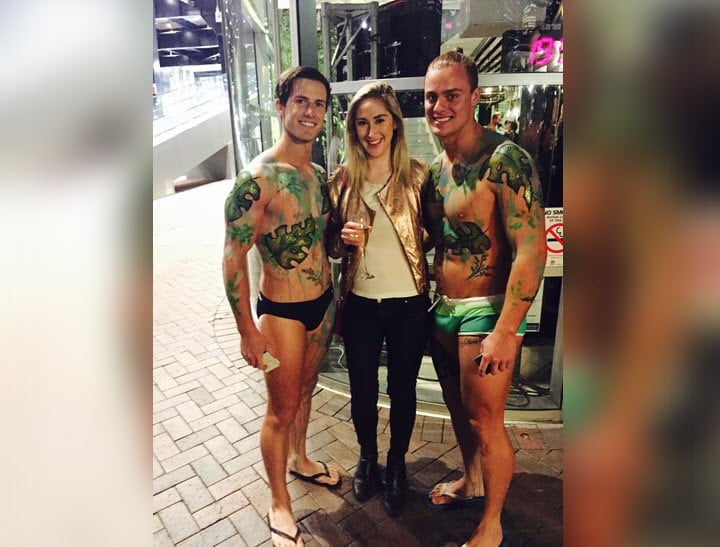 A funny thing happened last night.
Some of the Mamamia team were invited to an opening of a bar.
It was a pretty standard event. There was free champagne, some Sydney-based celebrities. There was food, and a live performance.
It was enjoyable, but when I recounted the night later to friends, nothing in particular stood out.
But I woke up this morning to headlines that proclaimed the OUTRAGE many felt about this event.
"Outrage over Sydney's Cruise Bar party as naked women hired as fruit platters" screamed one publication. "'Is it a bar or a brothel?' Outrage at Sydney bar's launch party as they hire women to lie NAKED on tables and act as serving trays – and they are even made to hand-feed guests" said another.
Many feminists took to Twitter to call for boycotts of the bar in light of this huge scandal.
.@JointDestroyer boycott Sydney Overseas Passenger Terminal cruise bar #sexism #appalling https://t.co/ABLF5IcMog

— Michaela Hallett (@wishfulmic) August 26, 2015
Commenters agreed. The event was a disgrace! This was appalling!
But… I wasn't outraged.
Rationally and as a feminist, I can definitely understand the controversy.
Women who were stripped down to their knickers and paid to feed sleazy men grapes would usually have me furiously venting to my friends about the misogynistic state of our world.
But I didn't yell or scream about misogyny last night to anyone except the drunk man calling out "you have nice arses" to my friend and I as we walked home.
I definitely felt the women who were lying topless on the table covered in food was a tired, overused and unnecessary gimmick by the bar.