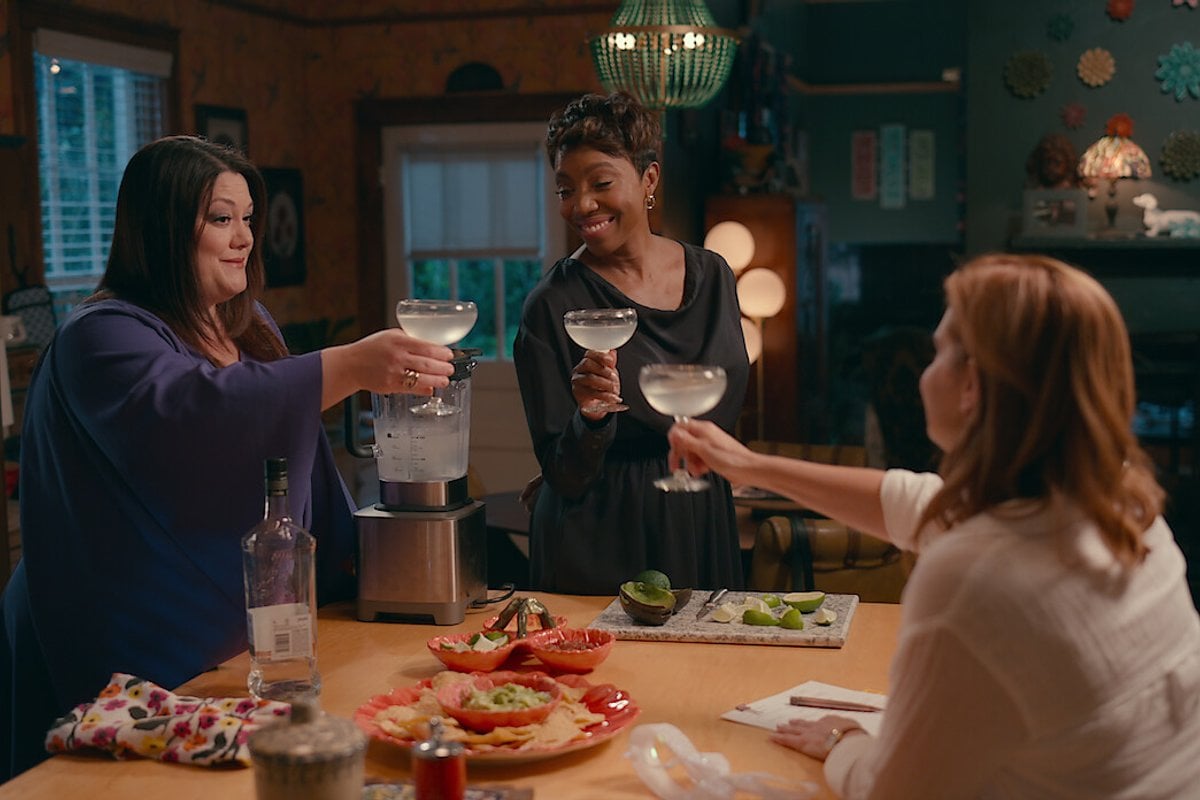 Content warning: This article contains minor spoilers for Sweet Magnolias season two.
No disrespect to Australia, but I'd like to move to South Carolina in the United States. Specifically, to a small town called Serenity, where they say "bless your heart" and there are margarita nights with your best friends and everyone is welcome no matter your colour or creed.
Where there's no racism, no body-shaming, and no homophobia. Where even though everyone knows everyone else's business and sometimes there's a bit of drama like cheating husbands, adopted children looking for their birth parents, and parking issues (yes, that is a plot line), everything works out well in the end.
This is the world of Netflix's drama series Sweet Magnolias, which is back for its second season, and boy oh boy is it a wonderful world indeed.
Watch the trailer for Sweet Magnolias season two below. Post continues after video.
It's easy to see why this charming show, based on a book series by Sherryl Woods, is currently numero uno in Australia. When you're in Serenity with your best friends Maddie Townsend (JoAnna Garcia Swisher), Helen Decatur (Heather Headley), and Dana Sue Sullivan (Brooke Elliott), all the bad stuff from real-life goes away. It's like, "COVID? What COVID?"
I happened upon Sweet Magnolias in May 2020, back when the words lockdown and social distancing were still new. While I am normally a horror buff, real-life was horrific enough, so I clicked on the show for light relief and something that didn't require brain cells. I'm so glad I did. Watching season one was the equivalent of a warm hug from a friend – and as we all know, hugs are now few and far in between.
Season two has been just as delightful. It may be almost two years since the first season, but as soon as you hear the opening bars of the theme song 'Destination' by Nickel Creek: "You don't owe me one more minute of your wasted time," you can't help but smile. You're back in familiar territory, cocooned in a blanket of comfort.
It's just a really happy show, okay?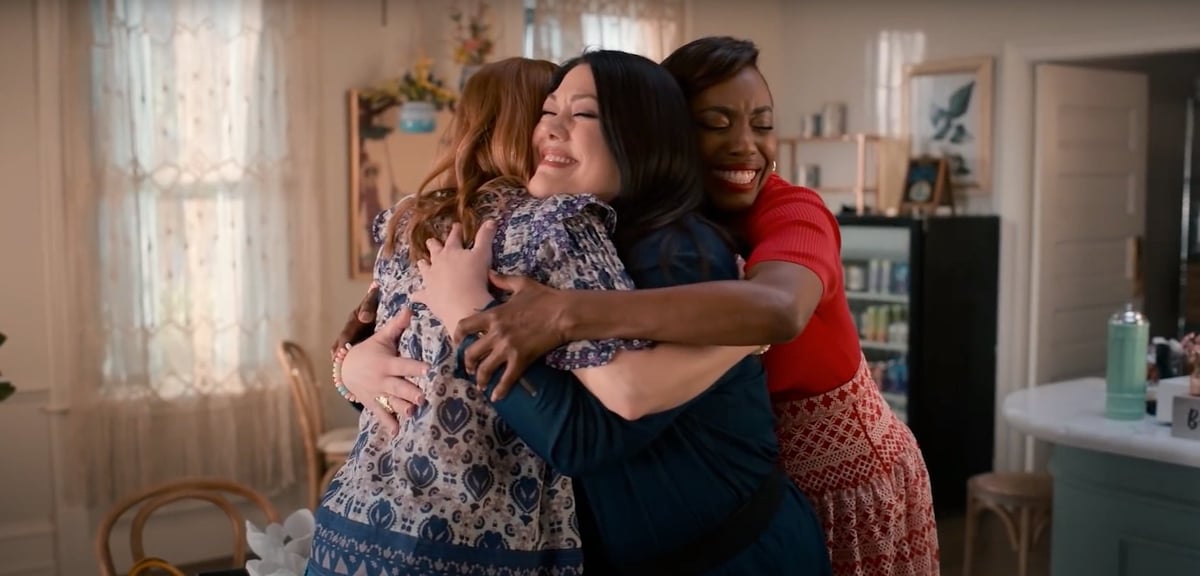 In Serenity, everyone is a friend. Image: Netflix.