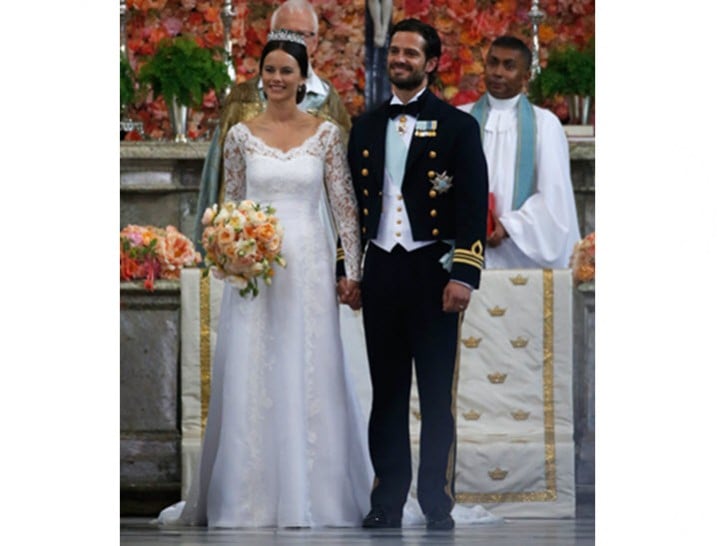 It's truly a modern fairytale.
A handsome prince married his beautiful reality-TV starlet bride on Saturday.
Sweden's Prince Carl Philip, 36, wed Sofia Hellqvist, 30, before a crowd that sparkled with the precious jewels attached to crowns belonging to royalty from England, Japan and the Netherlands.
The Prince, sporting some fashionable facial hair and full princely regalia looked pretty damn nervous, and managed to royally cock up the ring exchange by failing to get the thing on his bride's finger.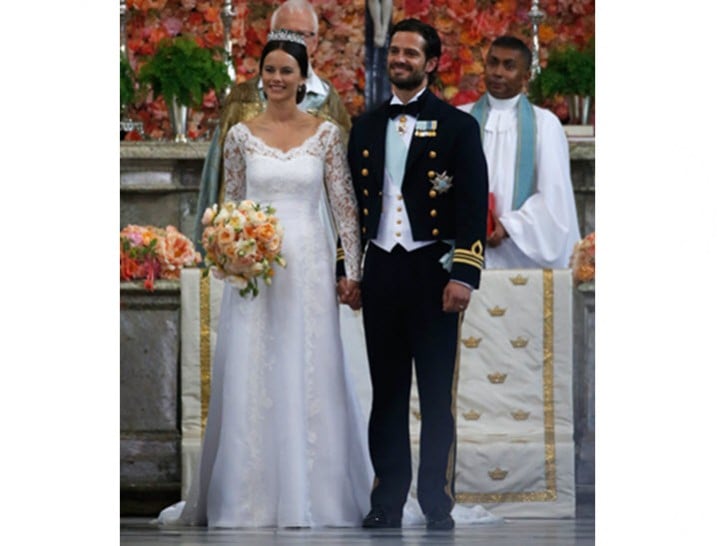 The music as the bride walked down the aisle sounded like something out of a Nordic soap opera, but was actually, I am reliably informed by the BBC, a version of the Coldplay song Fix You. The lyrics to this next song were then read out to the couple by a priest.
Watch the wedding…Post continues after the video.
The only reason I believe this next piece of glorious information is because the BBC is reporting it.
"…the newly weds were then serenaded by a man singing a Swedish version of the song Umbrella by Rihanna."