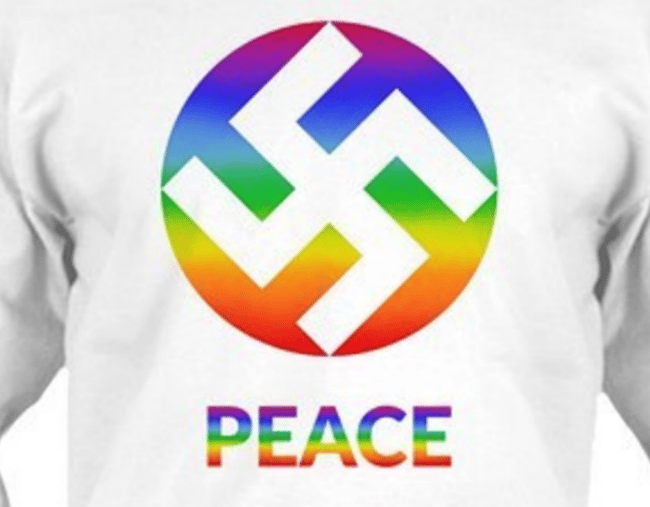 A clothing design company has been slammed for trying to "reclaim" the swastika as a symbol of peace by selling T-shirts and jumpers branded with multi-coloured swastikas through a US retailer.
KA Designs – a company with the self-professed tagline "questioning boundaries" – tried selling a line of 'The New Swastika' products through retailer TeeSpring.
"The swastika is coming back, together with peace, together with love, together with respect, together with freedom," a Facebook video from KA Designs promoting the products says.