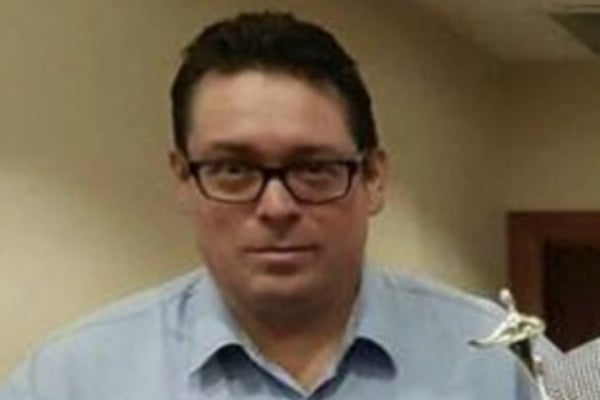 — With AAP.
1. A Sydney man has been arrested after his parents were found dead in their family home.
On Tuesday morning, a 46-year-old man was arrested by police after his elderly parents were found dead in their south Sydney family home.
Emergency services were called to the family home in Sutherland, where it is understood the three lived together, by a man allegedly threatening self-harm at 8:30am.
Upon arrival they were welcomed by the man, David Reid, before discovering the bodies of his parents – Graham, 75, and Diana Reid, 71 – in the bedroom and living room.
They died due to "multiple injuries", police said.
"The 46-year-old male was placed under arrest and is currently being treated in hospital for injuries," Sutherland police area commander Superintendent Jason Box said.
"He's made certain comments to police at the scene at the time and since he's been at the hospital… admissions that he was there and involved to a certain extent."
NSW Police Acting Assistant Commissioner Stuart Smith said: "As an officer that's been around for 34 years and I've worked in investigation over a long time, it never prepares you for what those officers were exposed to.
"I feel for them and it's always a horrific scene to deal with but we do have a great deal of welfare support when our officers are exposed to these events."
The couple had another son, who has been informed by police of the tragic circumstances.
2. Teenager charged with attempted murder after allegedly throwing six-year-old boy from London gallery.
Authorities charge teenager with attempted murder for allegedly throwing 6-year-old boy from 10th-floor viewing gallery at London's Tate Modern museum. https://t.co/QKPwZoemnE

— ABC News (@ABC) August 6, 2019

A 17-year-old male has been charged with attempted murder after a six-year-old boy was allegedly thrown from a viewing platform at the Tate Modern art gallery in London.
The child is in hospital after being found on a fifth floor roof, the Metropolitan Police said. He was treated at the scene before being flown to hospital by London's Air Ambulance.