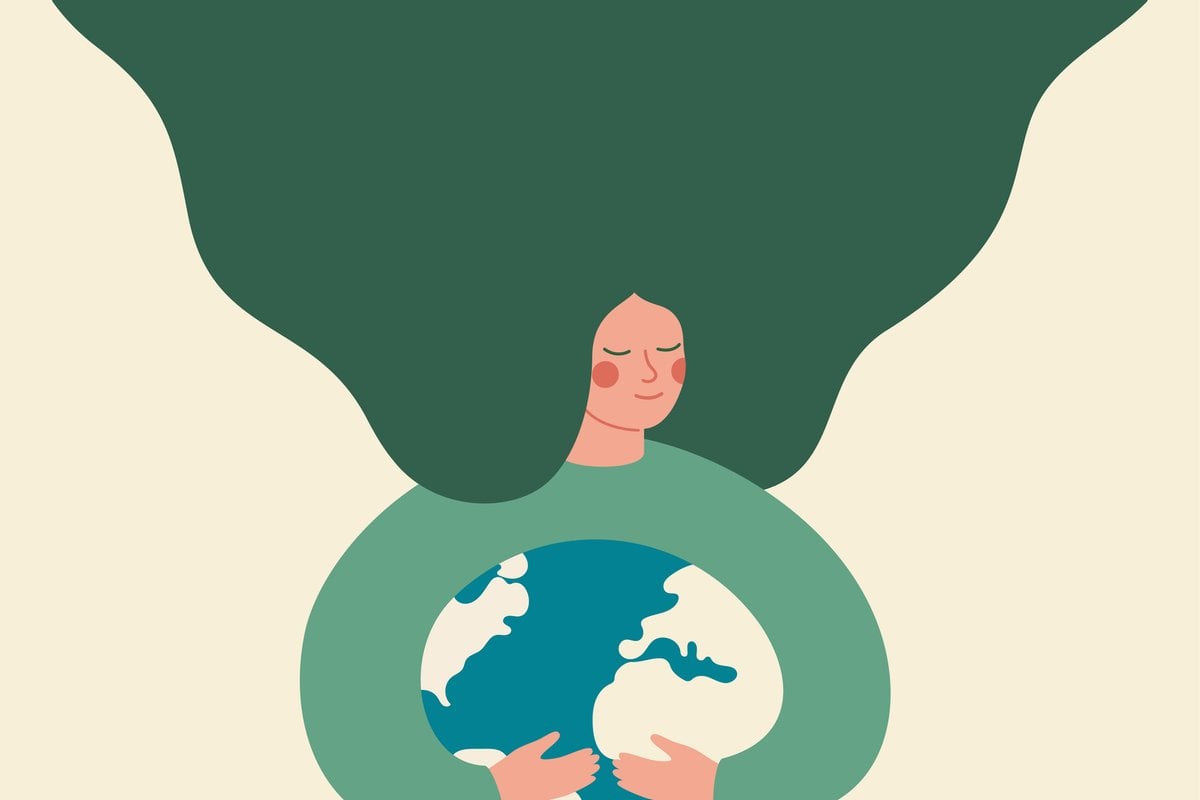 Living more sustainably often comes with the perception of a lot of linen, a minimalist home and a huge price tag, when in actual fact it looks a lot more like the doona you already have, an eclectic mix of furniture and a smaller price tag.
Here are a couple of ways that you can save the planet and a hell of a lot of money at the same time.
Watch: 7 eco-friendly habits that aren't so green... Post continues below. 
1. Cut down on new clothes.
Australians are the second largest consumers of textiles around the world - on average a female in their mid-20s will drop $3,500 a year on clothing. 
Cut down on your clothes spending, shop secondhand or go without altogether. I quit buying clothes for two years and here's everything I learned. 
Even going without buying anything for a month will save you almost $300. 
2. Use up the food you have.
Each year the average Australian household throws away $2,000-$2,500 worth of food! That's not just the odd slice of mouldy bread, but one in every five grocery bags. 
Make a conscious effort to use up everything that you have in your fridge. 
Make a list before going to the shops so you don't buy double-ups and make some fun recipes using your "older vegetables". A couple of great low waste options are homemade pizzas, frittatas and soups or curries. 
3. Sell your stuff.
Rather than just saving money, why not make some money?
Have a look around your home, in particular in the depths of your cupboard and turn your trash into treasure. 
Facebook Marketplace is a great place to sell old furniture, artworks and larger items whereas eBay is great for pre-loved fashion and appliances. 
In most cases, council clean-ups and kerbside collections will send your items straight to landfill, so you're better off selling your things online or simply giving them away to someone who will keep them in use.
4. Shop secondhand.
On that, shopping secondhand is a simple way to save even more money. 
Instead of buying new, look for a pre-loved item which 9 out of 10 times will come at a fraction of the cost. Shop far in advance so you aren't rushed into making last-minute purchases.