Married at Fist Sight contestant Susan Rawlings says her friend and former 'husband' Sean Hollands is "a completely different person off camera".
The 37-year-old truck driver from Perth told News Corp Sean only participated in the show for money. It's reported contestants received a wage of $200 per day while the show was filming.
"His kids were crying to him on Skype: 'Please come home daddy, we don't really know why you're away for so long'," Rawlings said. "And I said, 'No, you need to go, we're just friends, you need to go'. And he's like, 'Nah, I need the money, I'm going to New Zealand in April on my first overseas trip ever. I need some spending money'."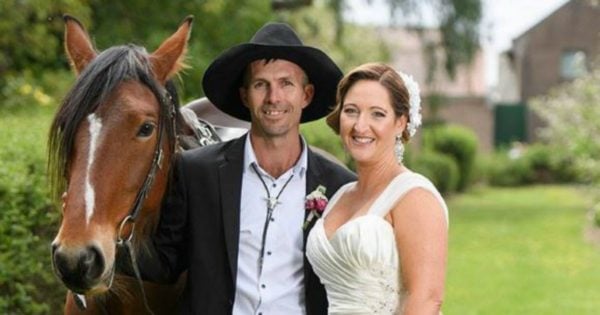 This is the second revelation from Rawlings in as many days.
Yesterday, she came out slamming the show for being "fake". For editing her wedding vows. And for putting the contestants through unreasonable conditions.
The contestants weren't permitted toilet breaks; they were often left dehydrated; and frequently fed lines from producers, Rawlings claimed.
Matty J, Tina Fey & Our Problem with MAFS. Post continues...